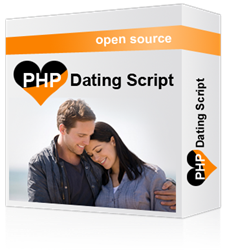 Best Dating Script To Build Your Own Online Dating Site Business
San Jose, CA (PRWEB) March 24, 2014
DatingScript.net, a leader in dating script and software solutions, is thrilled to announce the all new dating script to help it's clients started in their own online dating business. Online dating has revolutionized the dating world, letting anyone take a glimpse into someone's life before ever going on a date with him or her. Dating sites have efficiently connected people with similar interests suggesting their compatibility as partners. The only problem is that users are still faced with a mass amount of dating prospects that they must weed through to find their perfect idea of a husband or wife. Designing and creating a dating site results in endless possibilities
Benefits
While a profile may give some indications of hobbies, career, and physical appearance, it may not expose that one thing for which someone is looking. Take things into one's own hands by designing an online dating site catered to those sharing a common interest, whatever that may be. The dating site can be focused on religious preference, love for animals, or ethnicity. Regardless of the characteristics, it's opening an avenue for potential compatible partners to find each other at last.
Dating Script
Dating Script is an easy-to-use, white label, open source, and affordable software program that gives complete control over the dating site and its parameters. This program takes the benefits of online dating to an entirely new level. With several package options available, clients can get as few or as many extra features as they want. The Dating Script standard package offers them basic, hassle-free features with an affordable price tag of $89. For those seeking even more bells and whistles like video chat and speed dating, an upgraded version is available for $139. The dating script is out-of-the-box and turn-key solution for them to build their own dating site business.
Dating Script Features
Dating Script could not make it any easier to help users find the man or woman of their dreams. This includes the simplicity by which their software program operates. The easy-to-use program offers free dating templates that can be 100% customized to line up with individual expectations. Every program comes with free installation, lifetime upgrades, and 24 hour customer service. With those kinds of features, do not sit passively and watch people give up on finding their soul mate. Use Dating Script to create an online dating site designed to bring specific people together to discover lasting love.
Dating Script is changing the online dating game. This innovative software program let anyone completely in charge of the design of an online dating site. With the power in their hands clients can bring together like-minded people that are hopelessly searching for lasting love. When the profits rely on placing people together and helping them find love, everyone wins. Put the business efforts to good use by creating something meaningful. The custom online dating site could make a huge difference in the lives of others.
Visit datingscript.net for more information on this innovative dating script.