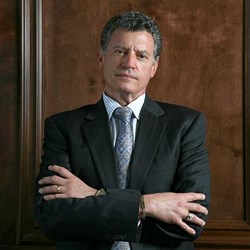 The Judge affirmed our argument that indigent people like the Mendez's are worthy to receive the full protections of the 4th Amendment of the Constitution against unreasonable searches. A makeshift home is still a home.
Los Angeles, CA (PRWEB) August 15, 2013
On August 14th, United States Federal District Court Judge Michael W. Fitzgerald found Los Angeles County Sheriff's deputies violated the 4th amendment rights of a homeless couple during a warrantless search. Judge Fitzgerald awarded the couple $4.1 million in damages. Preeminent Los Angeles trial attorney, David Drexler, represented the couple, Angel and Jennifer Mendez. (CASE NO. CV 11-04771-MWF (PJWx))
The verdict was awarded on the heels of the United States Department of Justice's two year investigation and findings that the Los Angeles County Sheriff's Deputies in the Antelope Valley engaged in a widespread pattern of unreasonable force, unlawful detention, intimidation and illegal searches. (LA Times, June 28, 2013)
According to court documents, Drexler claimed that Sheriff Deputies conducted a warrantless raid of a suspected "drug house" and surrounding property, used excessive force and, with guns drawn, and, without announcing their presence, entered the makeshift shed in the rear of the property where Angel and Jennifer Mendez were living.
Court documents state that Angel Mendez was shot multiple times resulting in catastrophic injuries including the loss of his right leg. Mrs. Jennifer Mendez, who was five months pregnant, was shot in the back.
"This is a landmark constitutional case," stated Drexler. "The case has far reaching implications for impoverished individuals to be protected from unlawful searches and use of excessive force by law enforcement."
According to trial testimony, Sheriff Department attorneys admitted that Mr. and Mrs. Mendez were not wanted by the police and had not committed any crime. The warrantless search of the main residence did not produce any evidence that the main residence was, or had ever been, a "drug house".
In handing down his verdict, Fitzgerald remarked: "Deputies' … unreasonable search and manner of entry constituted the predicate, provocative constitutional violation that renders their subsequent use of force unreasonable as a matter of law."
"The ramifications of this case go beyond the devastating shooting, the warrantless raids and the cover up which followed," stated Drexler, a specialist in wrongful police shooting cases. "The Judge affirmed our argument that indigent people like the Mendez's are worthy to receive the full protections of the 4th Amendment of the Constitution against unreasonable searches. A makeshift home is still a home."