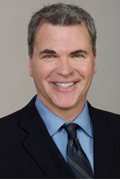 Chicago, IL (PRWEB) August 05, 2015
"Our extensive hometown experience and know-how helps sell and rent real estate as faster and for more revenue. Our multilingual team is expert at marketing, property management, eviction, repair estimation and title defect resolution. All this with proven results — year after year. No two transactions are ever the same providing me with an education, excitement, variety and satisfaction. I couldn't have asked for better work!" David says.
David Piché, RE/MAX Signature, is featured in a special section of the October issue of Chicago magazine as a 2015 Five Star Real Estate Agent award winner.
Five Star Professional partnered with Chicago magazine to identify and showcase an exclusive group of real estate agents who have demonstrated excellence in their field. Less than 7 percent of agents in the Chicago area received this recognition.
The 2015 Five Star Real Estate Agent award winners have been carefully selected for their commitment to professional excellence and overall client satisfaction. The award is based on rigorous research with significant focus on customer feedback and providing quality services.
"It is especially rewarding because it's proof that I have provided clients a level of service that meets the Five Star award's plateau of excellence. It is an extraordinary privilege to be recognized for five consecutive years as a Five Star Real Estate Agent.....that's 25 stars! Thank you to my clients for taking the time to recommend me and favorably evaluate my service so consistently," says David Piché.
"Five Star Professional's research is extensive, with more than 10 million consumers, peers and other stakeholders contacted each year. We are relentless in our efforts to identify those professionals with the utmost standard of excellence," says Jonathan Wesser, Research Director, Five Star Professional.
David Piché's Five Star award profile can be viewed here.