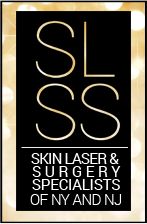 New York, New York (PRWEB) December 03, 2014
Dr. David Goldberg, founder of Skin Laser & Surgery Specialists is proud to announce his endorsement of HealthyCell™, an advanced cellular nutrition formula with protective phytonutrients. Healthycell™ is a balanced blend of over 90 vitamins, minerals, phytonutrients, and enzymes formulated to support cell health. It is an upgrade from simple multivitamins to a more intelligent nutrition system with morning and evening formulas, absorption enhancing ingredients, and cell health phytonutrients for increased energy, better sleep, and sharper focus. Discover more about cell health by watching this cell animation video.
David J. Goldberg, M.D. is recognized nationally and internationally for his innovative work with skin lasers, cosmetic dermatology and facial rejuvenation techniques. A board-certified dermatologist who has been in practice since 1985, he has treated patients and taught doctors throughout the world in the use of these cutting-edge technologies. Under his direction, Skin Laser & Surgery Specialists of New York and New Jersey has been a pioneer in making skin laser and cosmetic dermatology technologies available to the public.
Dr. Goldberg earned his medical degree from Yale University. He completed his dermatology residency and dermatologic surgical fellowship at New York University Medical Center. He is a clinical professor and director of Laser Research in the department of Dermatology at the Mount Sinai School of Medicine.
Dr. Goldberg has published over 125 academic papers and has contributed to over 10 academic textbooks. He has authored textbooks on laser dermatology, laser hair removal, laser facial rejuvenation, photodamaged skin and skin wrinkle fillers. He has also co-authored two books for the general public: Light Years Younger and Secrets of Great Skin.
About Skin Laser & Surgery Specialists
Skin speaks volumes about someone before they ever say a word. At Skin Laser & Surgery Specialists, their dermatologists can help you obtain the healthy skin you deserve. All of their doctors are board certified dermatologists, who can diagnose and treat a variety of skin conditions in adults and children including skin cancer, acne, rosacea, psoriasis, eczema, warts and more. Dr. Goldberg and his staff at Skin Laser & Surgery Specialists provide personalized care to residents of New York and New Jersey with state-of-the-art technology for optimal health, aesthetics, and patient satisfaction.
About Healthycell™
As cell science revolutionizes the understanding of health & wellness, Healthycell™ is the cell science company with doctors and scientists at the forefront of this movement, committed to developing the highest quality products that empower people to take control of their own health at the most basic level - their cells.
At Healthycell™, they take pride in creating products that actually work, with formulations supported by first-class scientific and clinical evidence. First, they diligently and continuously research the existing and emerging literature to create evidence-based formulations. Second, when existing research is lacking, they fund external research projects at top tier academic research institutions in order to help develop that evidence.
Healthycell™ supplements are made in the United States only in Current Good Manufacturing Practices (cGMP)-compliant facilities, and comply with the Dietary Supplement Health and Education Act of 1994 (DSHEA). The Healthycell™ line of ingestible supplements are made by VitaQuest International (supplementmanufacturers.info), a company that has built a reputation over three decades as a trusted leader in the formulation, development and manufacture of custom dietary supplements for clients in more than 75 countries worldwide.