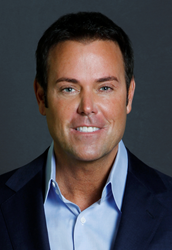 Managers must make sure that remote employees are on the same page as them at all times
Dallas, TX (PRWEB) April 30, 2015
Remote employment is a growing trend that is no longer limited to working mothers striving to find a better work-life balance. Remote employees can easily feel overlooked or invaluable. Engagement is a critical aspect of keeping theses workers in the loop, and feeling like part of the team.
David Kiger, founder and executive chairman of the global logistics company Worldwide Express, has outlined tips for employers and managers who lead employees from a distance.
1. Organization is key. "Managers must make sure that remote employees are on the same page as them at all times," said Kiger. "Scheduling regular meetings can help all parties involved keep track of assignments and due dates."
2. Don't just stick to email. "Communication of all types is necessary," said Kiger. "A lack of face-to-face interaction with upper management can be challenging for remote employees. Making time for regular phone calls is also crucial. Employees can miss important facial expressions and voice tones when communicating through email. Video conferencing is a great way to humanize virtual office communication."
3. Recognize team member contributions. "Employee recognition can easily get over looked when a manger doesn't see an employee on a daily basis," said Kiger. "Taking the time to recognize workers in team meetings or weekly emails can be beneficial."
4. Be aware of employees' expectations. "With less face-to-face interaction, it can be more difficult for remote workers to realize their career path within an organization," said Kiger. "It is important to check in periodically with them to ensure that they are meeting their goals."
The virtual workplace is a growing movement that employers can no longer ignore. With the proper balance of flexibility and stability, remote employment can offer immense benefits to both the individual and the organization.
About David Kiger
David Kiger, founder and executive chairman of Worldwide Express, offers advice to entrepreneurs through his blogs, Business Chat and Cultivating Knowledge, Driving Action, and his popular Twitter account (@DavidKiger).