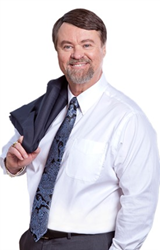 Your employees see YOU as the 'company'. Their relationship with YOU, their manager, determines if they are happy on the job, or not!
(PRWEB) September 11, 2014
David Long, on the web at http://top10manager.com, has been recognized as one of today's top experts in business management. His "7 Management R.E.W.A.R.D.S. Principles for Becoming a Top 10% Manager", as found in his new book 'Built to Lead', have established him as a pioneer in the field of entrepreneurial and management coaching and inspiration. Now, Long will be hosting a webinar entitled "Built to Lead - 7 Management R.E.W.A.R.D.S. Principles for Becoming a Top 10% Manager" on September 25, 2014 at 11am EST. This webinar is open to anyone who wishes to attend and will cover many of the concepts in David's book and overall management philosophy.
As the CEO of MyEmployees, David has partnered with the Growth Institute, a platform that assists busy executives in learning the latest techniques and methodologies that will help grow their businesses. The Growth Institute, located at http://growthinstitute.com, offers on-demand seminars, expert advice on sales and management, and master business courses as well as ongoing professional development. The Scaling-Up Club is another feature that allows users to become a member of a growing group of business owners and managers who want to scale up their profits through the latest marketing and management means.
David Long has been sought as a teacher for the Growth Institute because of his expert status as an author and consultant for businesses everywhere. For more information on David's upcoming seminar, see http://growthinstitute.com/landings/david-long. David's newest book, 'Built To Lead', will be released September 23, 2014, through Next Century Publishing.
About David Long:
David Long is the Founder/CEO of MyEmployees, a 25-year-old firm in the Top 1% Worldwide in the Employee Engagement and Recognition industry. His firm specializes in helping managers build stronger, more engaging relationships with their team members, while linking the rewards and recognition program to the desired goals of the company. Now a sought-after author, David Long is releasing his latest book 'Built to Lead' on September, 23rd, 2014.