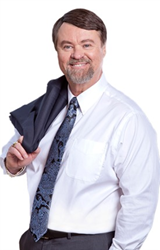 The beautiful thing about hiring a whole team of superstars is that they all work in harmony to make each other better at their jobs!
(PRWEB) November 19, 2014
David Long, author of "Built to Lead", often dispels common misconceptions about business and management. In fact, he has been known to say, "everything you know about being a world-class manager is wrong!" It may be true: most people would think that giving employees flexible vacation time could ruin a business, however, both Long and Richard Branson agree that this unconventional practice could pay off. Branson, founder of the Virgin Group and a known daredevil, recently announced that he is instating a "non-policy" of unlimited time off, no questions asked, for Virgin offices in the United States and Canada with hopes to eventually expand to Virgin's subsidiaries.
Many question how this policy would work, and whether it could seriously damage a company. However, Branson has said the policy works under the assumption that employees only take time off when they can be confident that their absence won't negatively effect their team or the company overall. Long, whose book was recently launched through Next Century Publishing, believes that letting employees choose their time off makes them more willing to give their all at work. Employees who do not have to deal with additional stress and scrutiny when asking for time off are believed to be more creative and productive, as well.
Like Branson, David Long spends roughly half the year on vacation. He believes that taking time to recharge, and even seek out adventures just as Branson does, benefits his business far more than working all year. As someone with experience as a Top 10% manager in three different industries as well as being the founder and CEO of MyEmployees, a 25-year-old firm, Long is surely doing something correctly. In addition to taking time off, he frequently shares his expertise with others as a speaker and in media interviews.
David Long
David Long is the Founder/CEO of MyEmployees, a 25-year-old firm in the Top 1% Worldwide in the Employee Engagement and Recognition industry. His firm specializes in helping managers build stronger, more engaging relationships with their team members, while linking the rewards and recognition program to the desired goals of the company. Now a sought-after author, David Long released his latest book "Built to Lead" on September, 23rd, 2014.