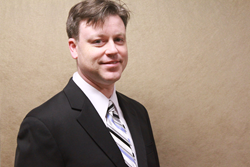 Efforts are afoot to increase the number of women on boards in Japan, and to increase the use of outside directors on boards in Japanese corporations. t years.
San Francsico, CA (PRWEB) September 16, 2015
This is the fourth year that the program has hosted a comparative law symposium relating to Japanese law. Each symposium has addressed issues of comparative law that are timely. Attorney David Makman said that "Hastings is really doing something exceptional in the area of comparative law. Asia is playing an increased role in the world economy and there are ever more opportunities for lawyers who have a strong understanding of Asian legal systems, as we move towards the third decade of the 21st century. Hastings has strong programs relating to China and Japan - both of which are economic powerhouses where the legal systems are very different from what we have here in the United States. These symposiums are a chance to explore the similarities and the differences, and Hastings is able to get top scholars from Japan to come and speak."
Mr. Makman, who is the Chairman of the Board of the Japan Society of Northern California, and who has a domestic and international practice at the Law Offices of David Makman went on to say, "The school also has a strong LLM program and brings foreign students over to teach them about U.S. Law. Over the years, I have been lucky to have a few LLMs graduates from Hastings come to work with me as interns. I have learned a lot from them, and it has put me in a unique position both to help US companies find Japanese counsel and consider ways to navigate the Japanese legal system, and to work with Japanese clients that need to navigate the US system."
"I am very excited about the symposium," Makman said. "I have a litigation practice that involves intellectual property and commercial litigation, and these events at Hastings are always an opportunity for me to branch out and learn about new areas of law. This particular symposium is timely, as the Japanese Prime Minister has recently stated that women's rights are a priority of his, both in the workplace and in the context of human rights." David commented, "Efforts are afoot to increase the number of women on boards in Japan, and to increase the use of outside directors on boards in Japanese corporations. We have had a few presentations that address women in the workplace at the Japan Society in recent years. The topics always leads to interesting discussion."
The symposium is scheduled to coincide with the 30th anniversary of Japan's passing of the Equal Employment Opportunity Act in 1985. Three decades after the passing of that legislation, Japan still ranks in the bottom third of countries regarding EEO and has been dropping further down the ranks in recent years. So, there is a lot of room for improvement and the symposium will address some of the reasons that the act has not been as successful as originally hoped.
Due to demographic issues-each year there are more and more Japanese reaching retirement age-the Japanese economy will shrink unless the country can find a way to get women to participate in business. The law is an important tool that can help make this happen.
About David Makman
David Makman is an attorney with Law Offices of David A. Makman. He is bilingual, speaking both English and Japanese, and chairs the Japan Society of Northern California's Forum on Corporate Governance in Japan. For more information or to schedule a consultation, call David Makman at (650)242-1560 or visit him on the web at makmanmatz.com.
For media inquiries, please call 805.650.6121, ext. 361