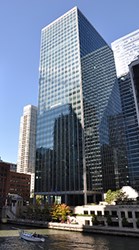 Davi Law Group opens Chicago office to better serve Cook County clients.
Chicago, IL (PRWEB) December 03, 2013
Experienced family law firm the Davi Law Group announces it has opened a new office located just north of Chicago's loop at 321 N. Clark Street, Suite 900, Chicago, IL 60654. The new Chicago office marks the third location for the Davi Law Group. The family law firm already has established offices located in Warrenville and Wheaton to serve DuPage, Kendall, Will, and Kane Counties.
The Davi Law Group strives to offer clients high-quality legal counsel and representation that is both effective and affordable. The experienced family law attorneys are dedicated to providing clients with reasonable and responsible legal advice and resolving legal issues as efficiently as possible. The new Chicago office will enable the Davi Law Group to better service individuals living or working in the Chicago and Cook County area with their convenient downtown location that is accessible by public transportation.
The Davi Law Group offers highly experienced legal representation across several different practice areas that touch the family. In addition to family law, the attorneys at the Davi Law Group also provide legal counsel and services in DCFS administrative and termination of parental rights proceedings, estate planning, probate, contract negotiations, real estate matters and traffic citations.
Having spent several years in the State's Attorney's office, principal and founding attorney, Dion U. Davi, has a diverse skillset to offer clients. An experienced litigator, Davi understands how to successfully represent a client in court. He has extensive experience advocating for the State in the area of child support enforcement, parentage and child related matters. Additionally, Davi has been named a SuperLawyer Rising Star for four consecutive years (2010-2013), earned a DCBA Pro Bono Service Award in 2010 and was elected as a board of governor and board of director for both the Illinois State and DuPage County Bar Associations, respectively.
Alongside Davi, experienced attorneys Adam C. Gynac and Ashley M. Haws will work with clients out of the new Chicago office. Attorney Adam C. Gynac has experience with various family law matters including domestic relations, pre-nuptial agreements, parentage, orders of protection, adoptions and estate planning. Gynac also serves as a family court Guardian Ad Litem and can help clients with residential real estate matters. In addition, Gynac worked as an Adjunct College Professor at Rasmussen College in Romeoville. He is a member of the Illinois State Bar Association, Chicago Bar Association, DuPage County Bar Association, Will County Bar Association, Kendall County Bar Association and the Justinian Society of Lawyers.
Associate Attorney Ashley M. Haws has experience with court appearances on behalf of her clients for case management and hearings. She also has conducted extensive research on a variety of civil and family law issues and has drafted various petitions regarding family law and appellate court matters. She is a member of several well-respected legal organizations including the Illinois State Bar Association, Chicago Bar Association, DuPage County Bar Association, DuPage Association for Women Lawyers, Women's Bar Association of Illinois and the Justinian Society of Lawyers.
If you are in need of high-quality legal advice or representation related to family law, estate planning, DCFS proceedings, real estate, contracts or a traffic violation contact the Davi Law Group today for an initial consultation. The Davi Law Group offers free initial consultations where you can get to know their attorneys, firm, and discuss your legal issue. To schedule a consultation, call (312) 985-5676 or fill out the online contact form.