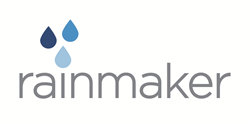 We have no doubt that the stage is set for an extremely successful partnership, one that will enable us to make the right marketing and leasing decisions, improve our leasing team's performance and create financial certainty.
Atlanta, GA (PRWEB) September 20, 2016
The Rainmaker Group, the leading supplier of revenue performance software to the multifamily housing and gaming/hospitality industries, today announced Davlyn Investments has implemented Rainmaker's Intelligent Lead Management (ILM), a powerful, next-generation leasing effectiveness solution, across its portfolio of nearly 3,000 apartment homes in California to bolster the demand generation efforts of its communities.
The industry's only product to score every inbound and outbound contact with prospective renters, ILM is a first-of-its-kind application that synthesizes data from multiple sources and systems to prioritize leads in real time, highlighting the leads that have a greater likelihood of conversion.
The system dramatically increases the efficiency and transparency of the lead management process by compiling rich data on the effectiveness of a community's advertising sources in delivering leads, as well as the performance of a community's call center and onsite staff in answering and handling prospect calls. ILM provides similarly powerful analytics to give unprecedented insight into the performance of leasing teams from the time a prospective resident first contacts a property through to a signed lease.
Davlyn Investments, which owns the vast majority of the units it manages but also fee manages two communities in Southern California, launched ILM at one of its communities in July and implemented the solution across the rest of its management portfolio in late August.
The company selected ILM because of the wide range of lead-generation and lead-management activities it tracks, the reliability and thoroughness of its analytics, its simplification of the data-entry process, and its ability to work seamlessly with Davlyn's property management software, said Lindsay Love, operations manager of Davlyn's Multifamily Division.
"We've already seen the prospect traffic increase at the community at which we launched in July, and we attribute that to the effect of ILM," Love said. "Our staff there reports that it has made their work noticeably easier and enables them to work and track their leads so seamlessly. We could not be more excited about the impact that ILM will have on our communities.
"It's such an easy-to-understand, user-friendly solution, and Rainmaker has been tremendously helpful and responsive during our launch," Love added. "They could not be more engaged in our success, and we have no doubt that the stage is set for an extremely successful partnership, one that will enable us to make the right marketing and leasing decisions, improve our leasing team's performance and create financial certainty by identifying leasing issues that may be costing us money."
With ILM, Davlyn will be able to more accurately pinpoint advertising and lead source effectiveness as well as gauge the value of each lead, prospect and appointment. Furthermore, Davlyn can now eliminate shopper's reports by leveraging ILM's 100 percent call scoring to analyze every leasing interaction to help improve leasing performance and accumulate more qualified appointments.
"As the multifamily industry grows in its sophistication, owners and managers are realizing that pricing is not the only lever that can be adjusted to create more demand. Predicted shortfalls in demand can be addressed by multiple levers: advertising, marketing, leasing effectiveness, as well as pricing," said Craig Zeutzius, President, Rainmaker ILM. "With ILM, apartment companies have an unparalleled opportunity to monitor and adjust their marketing and leasing activities as need be, and to integrate the solution's analytics with revenue-management systems to optimize their overall demand generation efforts."
About Rainmaker
The Rainmaker Group is the market-leading provider of automated Revenue Management and profit optimization software solutions for the Multifamily Housing and Gaming & Hospitality industries. Rainmaker software, coupled with business consulting services, enables multifamily housing operators to maximize revenue from apartment leases and helps operators of casino hotels and other hospitality enterprises secure the most valuable customers to increase their profitability. An innovator and thought leader in the highly specialized pricing and revenue optimization field, Rainmaker leverages cutting-edge research to bring clients the most sophisticated systems and help them achieve the highest profitability from their assets. Multifamily housing clients include leaders such as AvalonBay Communities, Equity Residential, Gables Residential, Post Properties, Mid-America Apartment Communities and more. Gaming/Hospitality clients include leading casino/hotel organizations such as Atlantis The Palm Dubai, Caesars Entertainment, MGM Resorts International, Omni Hotels & Resorts, Wynn Las Vegas, and many others. A Microsoft Silver Certified Partner headquartered in northern Atlanta, GA, Rainmaker has for three years running ranked on the Inc. 5000 list among America's top fastest growing, privately held companies. For more information, visit http://www.LetItRain.com.
###