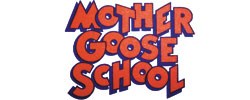 San Francisco, CA (PRWEB) September 20, 2013
Mother Goose School has two kindergarten workshops approaching in the coming weeks. On Wednesday, September 25, they will offer a workshop to help with the kindergarten admissions process. On Wednesday, October 23, they will offer a workshop with parents for public schools. They encourage the families enrolled at Mother Goose to sign up for these workshops.
Mother Goose School is focusing on "All About Me and my Family" throughout the month of September. Families will be getting information on topics including kindergarten readiness, visiting elementary schools and the application process. There will be opportunities to learn about and discuss themselves, their parents, grandparents, siblings, their homes and their hobbies. Teachers will incorporate important skill building lessons throughout the month.
New students are entering the program monthly. Mother Goose strives for a successful transition into the school by encouraging parents to have positive conversations with their child about school. Pre-admission visits are scheduled before the child enters the program.
As children assimilate into their classrooms, Mother Goose considers self-regulation as an important component to early learning. Understanding what motivates children, how they learn to focus and regulate their busy bodies translates into practical classroom applications.
Call Mother Goose School at 415-221-6133 to find out more information or to schedule a school visit.
About the Company:
Mother Goose School has been serving the child care needs of families of San Francisco and the Bay Area as a day care and preschool facility since 1951. Mother Goose School is open to all children between the ages of two and six. The primary focus of the school is to instill in each child a lifelong enjoyment of the learning process. The school is comprised of five developmental levels ranging from nursery through kindergarten age. Mother Goose School is open 7 a.m. to 6 p.m., Monday through Friday. They prepare and serve a hot, well-balanced lunch each day, as well as a nutritious mid-morning and mid-afternoon snack.