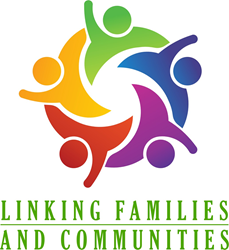 "We know as a community that quality child care is in short supply, however, we have not collected the data needed to determine the numbers of providers or centers required to fill that need" states Elizabeth Stanek
Fort Dodge, Iowa (PRWEB) May 24, 2016
Child Care is in short supply more now than ever. Linking Families and Communities anticipates this short fall to increase in the fall due to the implementation of the federal Child Care and Development Block Grant (CCDBG) Act of 2014. The new regulations will require pre-service training and inspection of all registered child care homes and will also require pre-service training and inspection of non-registered child care homes that accept Child Care Assistance payments. These are big changes to the culture of child care in the State of Iowa and will likely reduce the already low child care provider pool, further impacting children, families, businesses and the community as a whole.
Child Care is not only a family issue, but a workforce issue. With a growing local economy, increased demand for quality child care and shrinking child care options, several businesses have joined forces to study the need for child care in the Fort Dodge area. Linking Families and Communities, City of Fort Dodge, Friendship Haven, Iowa Central Community College, UnityPoint Health – Trinity Regional Medical Center, Boehringer Ingelheim Vetmedica, C & S Products, Fort Dodge Community School District and Cargill have become partners to finance a child care feasibility study. The partners are not only dedicating funds, but have committed their time to work together to ensure a bright future for the area's children, stability for the current workforce and creating a solid foundation for the future workforce.
Linking Families and Communities has contracted with First Children's Finance to complete the study on behalf of the group of partners. The project's survey phase has now been completed and an analysis of the data is currently underway. The feasibility study is on track to be completed in September 2016.
"We know as a community that quality child care is in short supply, however, we have not collected the data needed to determine the numbers of providers or centers required to fill that need" states Elizabeth Stanek, Director of Linking Families and Communities. "It is our goal that the child care feasibility study will provide us that information and assist us in developing a strategic plan in fulfilling the community need."
Linking Families and Communities is located at 822 Central Avenue, Suite 340, Fort Dodge, IA 50501. Additional information is available by calling 515-955-5437 or visiting the website at http://www.linkingfamilies.com.