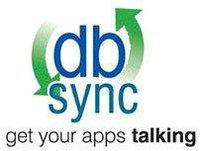 "Average savings of 6 hours leveraging AWS and DBSync for each Data Migration": Antony Raphel, Director, Client Services, TargetRecruit
San Francisco, CA (PRWEB) January 11, 2017
DBSync, a leading provider of Integration Platform as Service solutions (iPaaS), today announced that its Cloud Workflow and Cloud Replication is available as Windows Amazon Machine Images (AMIs) on AWS Marketplace.
With this offering, clients can now leverage DBSync's data integration and replication capabilities hosted on state of the art AWS infrastructure in AWS supported geographies, to quickly replicate, and integrate both schema and data with databases and other apps on their Windows Servers.
As a leading provider of Cloud Application Integration, Replication and Cloud Data Warehousing, DBSync is committed to providing customers worldwide with easy access to their application. With this listing, customers will now be able to quickly find DBSync offerings and deploy seamlessly.
"We are seeing more and more of our customers adopting AWS and moving their server infrastructure onto the AWS Cloud. Now we are excited to provide our customers with more pre-configured options to run our products on AWS and get started in minutes. DBSync has now made 12 new AMI's (Amazon Machine Images) available at AWS marketplace to enable our AWS customers to leverage DBSync's seamless integration capabilities on infrastructure of their choice. Options include data replication for Salesforce, as well as Cloud Workflow for integrating Salesforce with namely QuickBooks(Both Desktop and Online), and Microsoft NAV. Similarly for our MSCRM customers, options to integrate their MSCRM application with QuickBooks Desktop for Windows 2008 and Windows 2012 are also available." said Rajeev Gupta, Founder, and CEO DBSync.
"We at TargetRecruit have been using DBSync for Salesforce for years to replicate our Salesforce based Recruiting Platform to database for integration and data migration. With the new images of DBSync Cloud Replication, we can now save on an average of 6 hours for each Data Migration to TargetRecruit," said Antony Raphel, Director of Client Services, TargetRecruit.
Customers will also benefit from the flexibility and transparency in pricing models as DBSync cloud integration and replication for Salesforce will be available on an hourly as well as monthly basis for new clients. In addition, existing DBSync customers can reuse their current valid licenses through the BYOL (Bring Your Own License) functionality on AWS Marketplace.
Get DBSync at https://aws.amazon.com/marketplace/search/results?searchTerms=dbsync
About DBSync:
DBSync is a leading provider of data management, replication, and application integration for CRM (Salesforce, Microsoft Dynamics CRM and more), accounting (QuickBooks Desktop and Online, Microsoft® Dynamics GP & NAV), popular databases (Oracle, SQLServer, mySQL and more), and data integration markets. With easy to use pre-built maps and powerful Extract, Transform, and Load (ETL) capabilities, DBSync enables users to easily link information between leading Cloud and On-premise based CRM, hospital asset and case management, and accounting applications, along with support for on-premise applications running databases. DBSync also provides support, training and consulting services for its integration solutions and is headquartered in Nashville, Tennessee, with centers in San Francisco, CA and Bangalore, India.
For more information about DBSync, visit http://www.mydbsync.com.
Trademark/Copyright Acknowledgement
All other trademarks are owned by its respective companies.