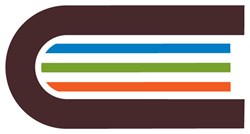 DDI 3.2 is the most production ready version of the DDI standard ever produced
Minneapolis, MN (PRWEB) July 31, 2013
Colectica is pleased to announce that training courses and workshops focused on DDI 3.2 are now being offered. Colectica staff members have been working with the Data Documentation Initiative for several years in drafting the updated version of the standard. Their experience is now available to all DDI users interested in the new update.
The new version adds several exciting new features related to survey flow, question format and response types, and representation of longitudinal variables. DDI 3.2 also greatly simplifies implementation of web services with a new packaging structure. These structural improvements should quicken implementation and enhance interoperability.
"The new features in DDI 3.2, combined with the simplified implementation, make this a 'must adopt' upgrade for anyone using DDI Lifecycle," said Dan Smith, a partner at Colectica. "We are pleased to offer our new training courses that cover these wonderful updates."
Colectica offers the new DDI 3.2 training courses at a host organization's location or at the Colectica offices in Minneapolis, MN. Colectica's next training will take place August 12-15th in Budapest, Hungary. If you or your organization is interested in data documentation training or an implementation workshop, please visit http://www.colectica.com/training and use the contact form on the website.
About Colectica
Launched in 2010, Colectica® is the fastest way to design, document, and publish statistical research using open data standards. The Colectica Platform is an ideal solution for statistical agencies, survey research groups, public opinion research, data archivists, and other data centric collection operations that are looking to increase the expressiveness and longevity of the data collected through standards based metadata documentation. The company offers a range of highly specific products and services designed to give power to people through easy integration and access to data.
Trademark
Colectica is a registered trademark of Colectica and/or its affiliates. Other names may be trademarks of their respective owners.