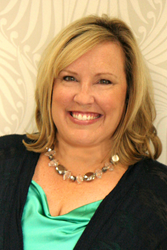 If you play it safe and never take risks and make sacrifices, the things you accomplish will be less significant.
(PRWEB) December 22, 2014
Neuqua Valley High School in Naperville, Illinois, is holding a Writers' Week Conference from January 5 to 9, 2015, and has invited author D.D. Marx to participate. According to the event's organizers, the conference will feature writers from the student body, faculty and community as well as professional authors and journalists. D.D. Marx will be speaking on her latest book, Beyond Believing, as well as her growth as a professional author and how she chose this career.
After her appearance at Neuqua Valley High School, Ms. Marx will also hold an exclusive pre-release book signing on January 15, 2015, at The Village Links in Glen Ellyn, Illinois, at 7:00 p.m. About 150 people have been invited to this event.
D.D. Marx, on the web at http://www.ddmarx.com, notes that she has always been a storyteller, and her first fiction book, Beyond Believing, published by Next Century Publishing, reflects her love of romance as well as her penchant for great storylines. Due to be published April 6, 2015, Beyond Believing is a story of the power of love over loss and will touch many people who have suffered the death of a loved one, a separation or some other form of personal loss.
About D.D. Marx:
D.D. Marx has a varied history leading up to her work as a professional author. She obtained a degree in communications from the University of Dayton and once gave up her public relations job to work as a storyteller at Second City in Chicago. She calls herself a "student of human nature" who expresses herself through writing and storytelling in various venues and genres. Her latest book is a work of fiction based on events that transpired in her own life.