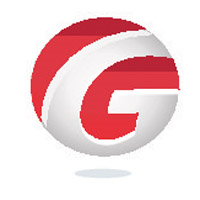 Offering our always-on Automated DDoS protection solution gives businesses the peace of mind of knowing their site is monitored d 24x7 and mitigation is automatically enabled in the event of a DDoS attack."
Chicago, IL (PRWEB) February 28, 2014
GigeNET renowned as a pioneer and leader in the detection and protection from distributed denial of service (DDoS) attacks, as well as managed hosting services, is headquartered just outside of Chicago, where it owns and operates a world-class 17,000 square foot datacenter. GigeNET also has a facility in Los Angeles and its East Coast expansion is underway.
Its latest innovation, detects malicious traffic in the cloud environment, and reroutes it through its new scrubbing center, allowing valid traffic to pass through uninterrupted. The introduction of Automated DDoS Protection expands GigeNET's distributed denial of Service protection suite, which also includes ProxyShield, its proprietary enterprise-class reverse proxy protection.
"Cloud servers offer businesses many advantages including on-demand scalability, pay-as-you-go flexibility and no in-house maintenance costs. While these benefits offer operational efficiency, businesses also need reliability," said Ameen Pishdadi, President and CTO of GigeNET. "Offering our always-on Automated DDoS protection solution gives businesses the peace of mind of knowing their site is monitored d 24x7 and mitigation is automatically enabled in the event of a DDoS attack."
Automated DDoS Protection enables GigeNET to provide DDoS monitoring and mitigation on cloud servers for new and existing clients. Setting up this service takes just minutes, and there is no need to change your IP address.
In response to the rapid growth in the number and size of DDoS attacks, GigeNET recently enhanced and fortified its high capacity network by completing the initial build out and installation of its own dark fiber ring. Using dark fiber allows GigeNET to increase its data center capacity by almost 100 times while strengthening its reliability and security.
About GigeNET
GigeNET is a full-service managed hosting provider offering dedicated, cloud, hybrid, and colocation hosting solutions, as well as state-of-the-art DDoS protection. GigeNET is headquartered just outside of Chicago, Illinois where it owns and operates a 17,000 sq. ft. enterprise-class private data center that allows GigeNET to offer clients high performance with superior security at affordable prices. GigeNET also offers their wide range of services in their newly expanded Los Angeles, CA data center with plans to open an East Coast location shortly.
GigeNET has been a pioneer since their inception in the 90's and continues to push the boundaries of what's possible, developing new technologies and trailblazing products for their clients including ProxyShield®, the industry's leading DDoS mitigation system.
Visit GigeNET.com to learn more.