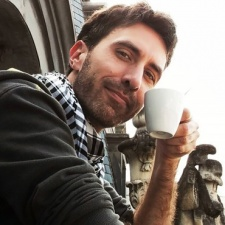 Motion Twin developer appointed to discuss challenges faced while creating 2018 critically acclaimed and best selling video game Dead Cells
SAO PAULO (PRWEB) June 18, 2019
Roguelike-metroidvania will be the talk of the town during the 7th edition of BIG Festival this year, when Sebastien Benard, lead designer of critically acclaimed video game Dead Cells, will be sharing his insight and experience on creating 2018 best indie game of the year. BIG festival, Latin America's most influential indie gaming expo, is poised to welcome one the most internationally recognized talent of the current indie video game scene. BIG Festival is a partnership between Brazil Games and the Brazilian Trade and Investment Promotion Agency (Apex-Brasil) as part of Brazil Games' efforts to further consolidate and promote the Brazilian Game industry internationally.
Sebastien Benard has been making games since he was 7 or 8 years old. He loves making games and has participated in game jams since late 2010. He is a multi-classed dev & graphic artist. He will share with the audience specifics about how unexpected things like cheating in favor of the player all the time, or taking too much time tweaking the player controls proved to be really important for the success of Dead Cells. He will also discuss how the co-op company structure of Motion Twin actually helped build the game. Sebastien Benard intervention is scheduled for June 28, between 10am and 11am (GMT -3) at Club Homs, Avenue Paulista, 735, Sao Paulo, Brazil. More information can be found here.
BIG Festival 2019 Edition will be taking place in Sao Paulo, Brazil from June 27 to June 30. The event covers competition between Brazilian and foreign games with cash prizes, exhibition of the selected games, awards ceremony, lectures and business rounds. For more information visit https://www.bigfestival.com.br/.
About BIG Festival
BIG Festival (Brazil Independent Games Festival) has been held since 2012 and is considered one the most influential and innovative independent gaming festival in Latin America. With the mission to strengthen the Brazilian video game ecosystem, the event produces a yearly international independent video game award competition offering significant cash prizes, a major exhibition showcasing hundreds of games including the awards nominees, a spectacular awards ceremony event, industry related lectures and business rounds. In 2017, BIG hosted more than 20,000 visitors, 3,500 of them having participated in lectures, and more than 1600 guests attending business meetings. This year BIG will expand its schedule of lectures and workshops by incorporating new topics and areas that are part of games development cycles, such as music, animation, virtual and augmented reality, a career center, among others segments already present at the event.
About Brazil Games
Brazil Games is the export program created by the Brazilian Independent Game Companies Association, ABRAGAMES, in partnership with Apex-Brasil, the Brazilian Trade and Investment Promotion Agency. Our goal is to promote the Brazilian Indie Game industry internationally, developing new business opportunities for our companies. The Brazil Games Program also promotes Brazil as the hub for business in Latin America and invites buyers, investors and publishers for BIG Festival, Brazil's Independent Games Festival, the most important international indie games festival and the hub for international business in Latin America.
About Apex-Brasil
The Brazilian Trade and Investment Promotion Agency (Apex-Brasil) works to promote Brazilian products and services abroad, and to attract foreign investment to strategic sectors of the Brazilian economy. Apex-Brasil organizes several initiatives aiming to promote Brazilian exports abroad. The Agency´s efforts comprise trade and prospective missions, business rounds, support for the participation of Brazilian companies in major international trade fairs, arrangement of technical visits of foreign buyers and opinion makers to learn about the Brazilian productive structure, and other select activities designed to strengthen the country's branding abroad. Apex-Brasil also plays a leading role in attracting foreign direct investment (FDI) to Brazil, by working to identify business opportunities, promoting strategic
Media Contact
HomeRun PR
Damien Sarrazin
Damien@homerunpr.com