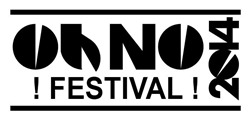 We felt that there was a lot of quality music that needed places to be heard during the week.
Winnipeg, MB (PRWEB) March 18, 2014
Canada's night to celebrate music, the Juno Awards, is heading to Winnipeg and local artists have come together to create their own alternative to the official Junofest activities. Dubbed the O(h) No! Festival, this collaboration of musicians, comedians and local clubs will showcase Winnipeg talent throughout downtown between March 26th and 29th.
"Being somewhat secluded from other major cities, it's not very often that the music industry comes to us," said event organizer Rock Trembath. "Although the Junofest team does their best to highlight local content, we felt that there was a lot of quality music that needed places to be heard during the week."
O(h) NO! festival features 30 musical acts across four days while also including a stand up comedy competition and awards presentations at each event. "We really want to create something fun, eclectic and unique to Winnipeg," Trembath continued. "It's been great to see everyone willing to work together to make this happen."
Local record labels Eat'em Up Records and DEAFWISH came together to plan the music focused events and local stand-up comedian Dan Goldberg is set to host the comedy showdown. Additional support is being provided by the Manitoba Facial Hair club and downtown urban journal, the Uniter.
"I'd really like to see Manitoba's 'year of music' be a positive thing for the entire music community, but so far it only seems to be benefiting a very small and specific portion of the amazing people that create, write about and listen to music," says Nicholas Friesen, Managing Editor of The Uniter. "What O(h) No! Fest is doing is a great reaction to this - providing a multi-venue/multi-genre experience that features local artists."
Wednesday night kicks off with with Eat'em Up Records hosting a headlining performance by Montreal act Mark Sultan at the Windsor Hotel. Thursday will see the comedy king crowned at the A.N.A.F. 60 in Osbourne Village. Friday will stage 10 bands at 2 venues with the festival wrapping up on Saturday with a full day of acts from the indie pop, rock, punk and hip hop genres. Aside from its local focus, the O(h) NO! Festival also caters to the all ages crowd.
"A majority of Junofest showcases are 18+, so we felt it was important to provide all ages options in the downtown area," Trembath shared. "Seeing live music when I was 14 or 15 really affected me and I wanted to help make that opportunity available here in Winnipeg."
For more information about the festival, including venue information, pricing and set times. Vist the official O(h) NO! Festival page at: http://www.deafwish.com/ohno.