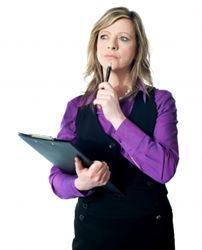 Some people are successful when diversifying investments without tapping into a personal source of funds due to deal brokering and partnering with other professionals
Tacoma, WA (PRWEB) February 24, 2015
Attracting real estate investors to help fund the purchase of a property can be difficult for the average home buyer in the U.S. The JWB company is now explaining deal structuring for real estate investors by way of its new post at http://www.jwbrealestatecapital.com/deal-structuring-real-estate online.
Negotiations with people who might decide to lend money usually follow a strict process, according to the new JWB content. The ability to structure and broker a deal for an investment property that will be used in the rental industry is explained. From locating financiers to business formation, the content provided is expected to help more investing beginners.
"Some people are successful when diversifying investments without tapping into a personal source of funds due to deal brokering and partnering with other professionals," said one JWB company source.
The procedures for evaluating a home for sale, putting together a deal and profit sharing among partners are covered by the JWB company in the new post for beginners. An extended investing primer that can be downloaded and read on multiple devices is now posted for access to provide more in-depth data.
"Due to the amount of available properties in many cities, there are now greater opportunities for average people to own rental real estate," said the source.
Adults who are in the average income bracket in the U.S. will now have an updated page to use to gain clarification on popular investment types this year. The JWB Group has published its middle-income strategies at http://www.jwbrealestatecapital.com/best-investments-for-middle-class-income and will continue to curate this content for investors to review.
About JWB Real Estate Capital
The JWB Real Estate Capital company is one of the main suppliers of investment properties in the U.S. that are completely turnkey for adult investors. The company provides direct access to its affordable properties through managed investment programs. The JWB Real Estate Capital company is based in the state of Florida and continues to expand into other markets to increase investor returns.