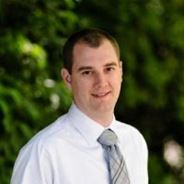 (PRWEB) March 17, 2014
Mr. Olson comes to DRA with significant experience serving the risk management and insurance needs of Design Professionals. He has worked with a number of highly respected Architecture, Engineering and Environmental firms in the Pacific Northwest. The native Oregonian and graduate of Oregon State University has spent 10 years in various positions at USI Companies, most recently with Kibble & Prentice. He is a frequent speaker at industry events and is a member of the Risk Management Committees of ACEC Oregon and ACEC National. Mr. Olson earned the Registered Professional Liability Underwriting (RPLU) designation in 2011. "Mike's passion for his client's success and his ability to work with them through complex risk issues are two of the many reasons we are very excited to have him on board", says Morgan West, President. "He is well respected in the design professional community and will be a terrific addition to our team at DRA." Mr. Olson is charged with driving a variety of growth initiatives at DRA.
Founded in 1950, Dealey, Renton & Associates (DRA) is one of the largest independent insurance agencies in California and is 100% Employee Owned. DRA works with more than 3,500 firms in a variety of industries and specializes in professional liability insurance and risk management for architects, engineers, environmental consultants, lawyers, doctors, agents & brokers and other professionals.