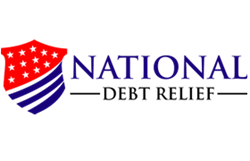 collectors usually work on a commission basis
(PRWEB) December 03, 2014
National Debt Relief recently shared in an article published November 29, 2014 how consumers can deal with nasty debt collectors. The article titled "Everything You Need To Know To Deal With Nasty Debt Collectors" talks about some tips on how consumers can effectively deal with debt collectors who are hounding them day in and out.
The article starts off by pointing out the fact that being in debt is already a hard situation to be in and debt collectors make matters much worse. What consumers need to understand is that these collectors usually work on a commission basis and they also have a collection quota that they need to meet.
If these debt collectors want to get paid and also to keep their jobs, they need to collect money from the people on their list. This is why collectors are very aggressive on their collection tactics. Consumers on the other end of the collection process needs to know how to properly deal with debt collectors.
The article shares that consumers need to verify if the debt being collected is actually theirs to begin with. It is a good idea to ask the debt collector for some details about the debt such as name and address of the original creditor and the exact amount that is due. If the collector is unable to provide this information, they have five days to send consumers a written notice with the information requested.
If the consumer really owns the debt, there are a few things that can be done The first is to actually settle with the debt collector on the amount. Consumers need to understand that these collectors were able to purchase the debt at a very low price. This allows consumers to negotiate the payment amount down.
To read the article, click this link: [http://www.nationaldebtrelief.com/dealing-debt-collector-laws-side/