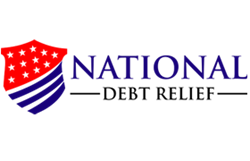 impulse buying is one of the challenges in the spending habits of Americans
Miami, FL (PRWEB) October 15, 2014
National Debt Relief Explains shares in a recent article published October 12, 2014, how impulse buying affects consumer's finances. The article titled "How To Put A Lid On Your Impulsive Buying Habits" explains how consumers can deal with the problem of buying on impulse as it takes a toll on their financial life.
The article starts off by explaining how impulse buying is one of the challenges in the spending habits of Americans. Almost all of consumers are guilty of this – some much worse than others. It is when people develop the habit of buying things that are not really needed – even if it is something affordable. It is a result of both consumerism and materialism. It is an action born out of a belief that the more consumers have, the more it demonstrates success in life.
One of the ways consumers can keep impulse buying in check is to actually use cash when buying. It does not mean that credit cards are the cause of impulse buying, but it just forces the consumer to part with actual money that can be felt instead of swiping and signing. It is a psychological move that forces a person to rethink the purchase.
Another tip that the article gives is to put together a list of things to be bought and stick to it. A lot of unplanned purchases are a result of just picking up items at random. Especially when doing grocery errands, the checkout will always be a surprise when done without a list to follow. Consumers will be surprised to see so many items in the cart that they did not plan on buying. What's worse is sometimes they get home and forget to buy items that they actually need.
Patience and doing price comparisons is another way to address impulse buying. Consumers would benefit from window shopping from one store to another and compare prices of the item that they need to buy. This can let consumers know where the lowest priced item is to save a few dollars on their budget. To read the rest of the article, click on this link: http://www.nationaldebtrelief.com/how-to-put-a-lid-on-your-impulsive-buying-habits/