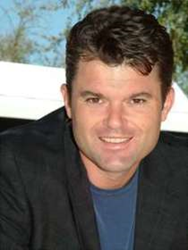 "I am honored that Sales Integrity chose me to be in their first round of certification and look forward to years of sharing their cutting edge and ethical approach to sales success with my clients." — Dean Lindsay
Dallas, TX (PRWEB) July 11, 2014
Dean Lindsay, known internationally for his best-selling business books and his engaging and thought-provoking speaking style, is now adding Sales Integrity's formalized proven system of Sales Coaching to his offerings to even better serve his clients.
"I am excited and relieved to finally have found a sales coaching program that I can believe in. Since my beginning in business education, 15 years ago, sales coaching has played a major part. But I knew there must be a sales coaching process out there that could help me bring more progress to my clients. Now with my Sales Integrity Certification, I can do just that," said Dean Lindsay.
Lindsay continued, "What first drew me to Sales Integrity was their name. The words 'Sales' and 'Integrity' belong together and far too often are not, and I understand why. Of all the sales coaching programs I studied, and there were dozens, Sales Integrity was the only one I felt encapsulated what it takes to truly be a helpful, trusted sales professional. I am honored that Sales Integrity chose me to be in their first round of certification and look forward to years of sharing their cutting edge and ethical approach to sales success with my clients. Thank you Sales Integrity!"
Sales Integrity helps sales professionals, leaders and organizations increase sales and earn more money. The company achieves this goal through the delivery of their customized sales coaching services to help their clients address issues in three key areas: Sales Talent, Sales Performance and Sales Management.
Sales Integrity licenses the use of its proprietary coaching materials and business model for coaching to approved Licensees who make it through an evaluation process. After this first step, Licensees then need to complete the Sales Integrity Certified Sales Coach training bootcamp, which consists of multiple training workshops and passing a certification exam before selling and delivering upon the Sales Integrity system of sales coaching curriculum materials and programs.
Dean Lindsay made it through this rigorous process and is now ready to bring this beneficial new service offering to the marketplace. As a result, Dean is now a Sales Integrity Certified Sales Coach who is authorized to sell and deliver Sales Integrity's flagship Sales Achievement Framework™ sales coaching curriculum, among other Sales Integrity coaching programs.
"We are happy Dean selected Sales Integrity over other options he was evaluating. Adding Dean to our competent team of Sales Integrity Certified Sales Coaches is as good for Sales Integrity as it is for Dean. This truly is a mutually beneficial situation. Dean can offer the Sales Integrity coaching programs to his existing clients to add even more value than he already does while Sales Integrity gets to leverage an experienced, reputable and internationally known author, speaker, trainer and coach within our client engagements in the future to further enhance the value we provide," said Sean Piket, Founder & CEO of Sales Integrity.
###
About Dean Lindsay – America's PROGRESS Agent:
"Dean Lindsay is a master of progress." – Jay Conrad Levinson, the Father of Guerrilla Marketing. Hailed as the 'Dean of Sales and Service' by Consumer Choice Award and a 'Sales and Networking Guru' by the Dallas Business Journal, Dean believes there is a powerful and important connection between sales success, personal motivation, and customer loyalty. All are achieved by effectively positioning ideas, recommendations, solutions, products, services – even ourselves – as PROGRESS (and not change) in the minds of those we wish to inspire to positive action.
Willis Turner, President of Sales and Marketing Executives International calls Dean an "outstanding thought leader on the subject of developing priceless business relationships." Dean has worked with companies in several countries including: Poland, Spain, Turkey, Sweden, Canada, Mexico, Venezuela, and the islands of Aruba and Jamaica. Dean's book, The Progress Challenge: Working and Winning in a World of Change has been translated into Polish and Chinese (where it has sold over 20,000 copies). Of Dean's The Progress Challenge, Gerhard Gschwandtner, Founder & Publisher of Selling Power Magazine, says "Finally a meaningful book with a workable process for progress" and Ken Blanchard, coauthor of The One Minute Manager calls the book "a much needed kick in the pants for all of us."
For additional information on Dean Lindsay (including client lists & videos of Dean in action), please visit http://www.deanlindsay.com. For interviews with Dean Lindsay, please call 214-457-5656.
About Sales Integrity LLC:
Sales Integrity, a sales coaching solutions provider founded in 2004, builds and develops sales teams for its customers through a unique combination of sales recruiting and sales coaching services. Coupling the recruiting and coaching services as a cohesive offering, Sales Integrity initially creates or improves compensation plans with matching new hire candidate profiles, then fully manages the entire recruiting process for its customers through the placement of full-time sales professionals. Sales Integrity then guides the new hires through a customized 120-day coaching program geared to ramp up new sales professionals at a faster rate than typical industry standards.
Sales Integrity also provides its proven Sales Achievement Framework™ coaching program and curriculum as a stand-alone offering for existing sales teams seeking to accelerate sales growth while turning around any ineffective sales performers. Much like hiring a personal fitness trainer versus attending a group-based training session, Sales Integrity's unique approach to delivering personalized one-on-one coaching at the individual level using its proprietary QUEST Sales Coaching Model™ delivery methodology with sales coaching technology and tools has proven to produce remarkable turnarounds and results for its customers' individual sales professionals.
Sales Integrity is headquartered in Dallas, TX with an office in Naperville, IL and delivers sales recruiting and corporate sales coaching programs to geographically disperse clients located all over the world.
For additional information on Sales Integrity, please visit http://www.salesintegrity.com or call 877-659-7313. For interviews with Sales Integrity's Founder & CEO, Sean Piket, please contact Kelly Storbeck at 214-960-2925.
To learn more about and to apply for the Sales Integrity Licensing Program business opportunity, please visit http://salesintegrity.com/the-sales-integrity-licensing-program-business-opportunity/.