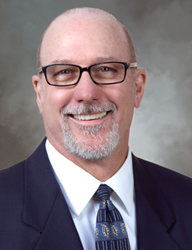 I enjoy the level of excitement and appreciation from these buyers who never thought they would be able to buy a home of their own.
Monterey, CA (PRWEB) July 27, 2016
For the second consecutive year, Dean Provence, of Shankle Real Estate, has been named the representative for affordable housing in the city of Monterey, CA.
"It's an honor to be named as representative for the second year and I will continue to do my best helping people of low and moderate income find affordable housing," said Provence, a past President of the Monterey County Association of Realtors.
As the representative for affordable housing, Provence markets properties to encourage applications, assists applicants with finding a qualified lender, writes offers, coordinates the escrow with disclosures to signing and delivers keys.
"Pricing and interest rates are key," said Provence. "These properties only appreciate with the cost of living index, so pricing increases with incomes. Occasionally there is a special first-time buyer program and down-payment assistance."
The difficulty, adds Provence, is that there are times when the supply of affordable housing is limited, and it takes 7-10 years for the buyer to get enough equity to move on so properties come in waves.
"Sometimes there is little, and sometimes there is more," said Provence. Monterey has an ordinance that mandates 1 of 5 units built or converted need to be affordable housing. There have been several apartment conversions to condos and that created a nice group of affordable units, many of which were done 7-10 years ago, so currently there is a good inventory of affordable properties.
"Without this program there would be a lot of people who would not experience home ownership, especially in the high-priced Central Coast area," said Provence, who also works with regular buyers and sellers throughout the Monterey Peninsula, whether it be their first home, second home or dream home. "I enjoy the level of excitement and appreciation from these buyers who never thought they would be able to buy a home of their own."
About Dean Provence, the Provence Team, Shankle Real Estate
Dean Provence has been a Realtor since 1982 and served as a State Director for the California Association of Realtors for 8 years. He was also the winner of the 2009 Distinguished Service Award from the Monterey Association of Realtors. Dean works with both buyers and sellers. For more information, please call (831) 277-8622, or visit http://www.provenceteam.com. Shankle Real Estate is located at 261 Webster Street, Monterey, CA 93940.
About the NALA™
The NALA offers small and medium-sized businesses effective ways to reach customers through new media. As a single-agency source, the NALA helps businesses flourish in their local community. The NALA's mission is to promote a business' relevant and newsworthy events and achievements, both online and through traditional media. For media inquiries, please call 805.650.6121, ext. 361.