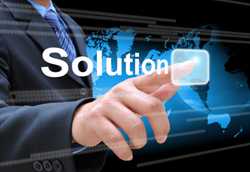 DeathRecordsLookup.com encourages people to contact them with any issues they may have.
San Diego, CA (PRWEB) March 25, 2014
DeathRecordsLookup.com is launching a customer complaint response team in order to identify, find, and fix any problems in their death record search system, the company announced yesterday.
"The first two phases of our launch were getting our site up, and then optimizing it for mobile devices," Eileen Simon, a DeathRecordsLookup.com spokesperson, said. "But now we have to take the next step. We know that during any launch cycle, bugs will pop up in the wild that we couldn't find during beta testing. The customer complaint response team will help us fix them so they affect very few customers."
The team will look at all of the complaints that come in and look for patterns, she said. They will then report their findings to the IT department so they can identify what is causing the glitches, and fix them quickly.
"No code is perfect at launch," she said. "We had to build a database with millions of death records in it, and then construct a search system on top of that. There is no way to do that without having some minor issues during the first week or two of your company's life."
DeathRecordsLookup.com encourages people to contact them with any issues they may have.
"We want to know what the problems are so we can fix them and create a perfect death records search system," she said.
About DeathRecordsLookup.com:
DeathRecordsLookup.com is an online source for public records that specializes in delivering the most comprehensive death reports in North America. Generating hundreds of customers daily, DeathRecordsLookup.com prides itself on providing the highest degree of customer service and report accuracy. Visit DeathRecordsLookup.com today to chat with a live representative, call 1-855-667-4137, or email Support(at)DeathRecordsLookup(dot)com with any questions or concerns.