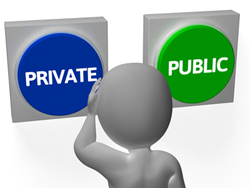 DeathRecordsLookup.com also stressed that they offer death records, and not death certificates.
Houston, TX (PRWEB) April 28, 2014
DeathRecordsLookup.com has made a formal announcement so that consumers understand they are not affiliated with any government agency, the company announced yesterday.
"We've gotten multiple questions from consumers about what government agency we represent," a DeathRecordsLookup.com spokesman said. "That made us feel the need to clarify that we are a private independent company. While our public records may originate with government agencies, we are not affiliated with them in any way, shape or form."
DeathRecordsLookup.com is updating their site to make this as clear as possible, he said.
"It has never been our goal to mislead the public in any way," he said. "What we do is use search engine software to make it faster and easier to look up death records than if a person had to do so by manually by contacting government archive services. We also offer articles and other valuable information that can't be found on government-related sources."
DeathRecordsLookup.com also stressed that they offer death records, and not death certificates.
"Death records and death certificates often contain the same or similar information, but death certificates come with a raised seal and can only be accessed directly through government agencies," he said. "We do not provide official documents. We provide information that people can use to help build their family tree."
DeathRecordsLookup.com said that if consumers have any additional questions about what the company offers, their customer service representatives will be available to address those concerns.
"We have always been very upfront about the service we provide," he said.
About DeathRecordsLookup.com:
DeathRecordsLookup.com is an online source for public records that specializes in delivering the most comprehensive death reports in North America. Generating hundreds of customers daily, DeathRecordsLookup.com prides itself on providing the highest degree of customer service and report accuracy. Visit DeathRecordsLookup.com today to chat with a live representative, call 1-855-667-4137, or email support(at)DeathRecordsLookup(dot)com with any questions or concerns.