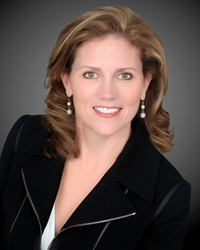 What is most gratifying about this career is the ability to make a difference in my client's lives?
Phoenix, AZ (PRWEB) September 14, 2015
Since 2004, Deb Klein has brought an exceptional level of dedication and compassion to the world of mortgage banking. This unique brand of commitment has earned her the distinction of being named a 2015 Five Star Mortgage Professional. The 2015 Five Star Mortgage Professional award recognizes mortgage professionals who demonstrate excellence in their service to clients.
"What is most gratifying about this career is the ability to make a difference in my client's lives. Whether they are a family buying their first home, cabin in the mountains, or an investment home, I take responsibility to ensure they make an educated, well-informed decision," she says.
This potential to have a positive impact on clients is precisely what led Deb to a career in mortgage banking. Soon after completing the Executive MBA program at ASU, her direction was clear. "I knew that I wanted a career change where I could make a difference."
Deb's commitment to clients stems all the way back to her own upbringing. "My parents raised me to live by the 'Golden Rule', that you should treat others the way you want other people to treat you. As a mother of three and a consumer, I expect great service that is honest and ethical. I provide the same service and values for my clients. We take pride in the 'customer lending experience.'"
To determine "the best financial fit" for her clients, Deb takes a collaborative approach with her team. "I believe that the most important component to sales is knowing your customer. We care about what is in the best interest for our clients."
Deb attributes much of her success to the relationships she's built during her years in the industry. "I would like to thank my clients and referral partners for trusting in me. Without them I would never have had the opportunity to work with so many amazing clients, which many are now great friends. To receive this award means that the community is recognizing that we have been doing the right thing for our clients and referral partners. If you do the right thing for the customer, the business and your reputation will continue to grow."
Deb Klein, along with the other 74 professionals who received the award, can be seen in the October issue of Phoenix Magazine.