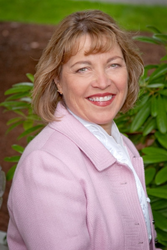 It is an honor and I am so appreciative of the recognition. It helps me to realize that I am doing what I am meant to do.
Seattle, WA (PRWEB) December 14, 2016
Five Star Professional is pleased to announce Debbie Leviton, American Pacific Mortgage, has been chosen as one of Seattle's Five Star Mortgage Professionals for 2016.
"It is an honor and I am so appreciative of the recognition. It helps me to realize that I am doing what I am meant to do. I have always loved numbers, and am a lifelong learner. I am a teacher at heart, so this is a natural fit for me. I am a loan officer by name, but I am a confidant and financial coach by nature," Debbie Leviton, American Pacific Mortgage.
Five Star Professional partnered with Seattle magazine to recognize a select group of Seattle-area mortgage professionals who provide quality services to their clients. Less than 5% in the area were selected. Debbie Leviton is featured, along with other award winners, in a special section of the December issue.
"I love helping my clients to create their lives through the money they make and borrow. I know that I was not taught in school how to make money or how to be successful with money, so when I did learn; I have made it my mission to share that with my clients, it makes such a difference to create a strategy for the biggest purchase of your life. I spend a lot of time educating with first time home buyers and first time investors. Building a Financial Portfolio using money as one of the tools is my life's work," says Debbie Leviton.
The Five Star Mortgage Professional award program is conducted in more than 30 markets throughout North America. Mortgage professionals are measured using an objective, in-depth research methodology with significant focus on customer feedback and overall satisfaction.
"Five Star Mortgage Professionals provide world-class service which is evident through their clients' loyalty. With a strong foundation of knowledge and experience, they work to understand their clients' needs and provide a financing solution that fits," Dan Zdon, CEO, Five Star Professional.
"Thank you for the vote of confidence, I am your lender for life, and I love the relationships that I get to build with my clients, both professionally and personally. I work 100 % by referral, I am blessed that my clients trust me with their friends and family. I appreciate and honor their trust and confidence in me," says Debbie Leviton.
About the research process:
Now entering its 14th year, Five Star Professional conducts in-depth, market-specific research in more than 45 markets across the United States and Canada to identify premium service professionals.
Five Star Professional contacts thousands of recent homebuyers, along with real estate agents, to identify award candidates and measure their client satisfaction levels. Phone, mail and online respondents rate their mortgage professional on criteria such as overall satisfaction and referability. Qualifying candidates are then evaluated on objective criteria such as experience, production levels and disciplinary and complaint history.
Professionals do not pay a fee to be considered or awarded. For more information, visit http://www.fivestarprofessional.com.