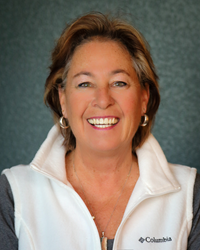 For homeowners in Colorado, we are in the high country and already seeing snowflakes in the air. This is a good time for a reminder to prepare early.
Loveland, CO (PRWEB) September 22, 2016
Most homeowners are very much aware of things that need to be complete by fall and winter, whereas some can benefit from a reminder. "For homeowners in Colorado, we are in the high country and already seeing snowflakes in the air," said RE/MAX Alliance Realtor Debb Manderscheid. "This is a good time for a reminder to prepare early."
In light of the impending inclement weather of fall and winter, Manderscheid lists the following six tips on how to prepare a home:
No. 1: Clean the gutters. "It is imperative for homeowners to inspect and clean gutters and downspouts," said Manderscheid. "You should also drain and winterize outdoor faucets and irrigation systems."
No. 2: Seal all cracks. Gaps and cracks around windows and doors should be sealed with weather-stripping and caulk. This can also save money on energy bills. Homeowners should also have a professional inspect their heating system and clean or replace their dirty furnace filters.
No. 3: Make roof repairs. "You should also inspect your roof for damaged or curled shingles, corroded flashing, or leaky vents," said Manderscheid.
No. 4: Ensure walkways are safe. Damaged sidewalks, driveways and steps should also be repaired immediately.
No. 5: Inspect the fireplace. "Fireplaces should be checked and cleaned, and you should schedule a visit from a reputable chimney sweep," said Manderscheid. "Homeowners should also test all smoke and CO monitors."
No. 6: Winterize your car. "This means checking the antifreeze, checking and/or replacing the battery, checking the tires and spare tire for proper inflation, and remembering to keep the gas tank near full to avoid freezing water in the fuel line," concluded Manderscheid. "Also, make sure automobiles contain the following emergency supplies: ice scraper, jumper cables, small shovel, tire chains, flares, blanket, flashlight and First-aid kit."
About Debb Manderscheid, RE/MAX Alliance
Debb Manderscheid works with residential home buyers and sellers. She is a resale as well as purchase specialist, for home buyers, along with rural farm and ranch properties. Her designations include GRI (Graduate, REALTOR® Institute), E-PRO (Internet Professional), SHOP (Sensible Housing Opportunity Program), SRES (Senior Real Estate Specialist) and CDPE (Certified Distressed Property Expert). Please contact Debb on her cell at 970-215-8564, her office at 970-622-1828, or follow her on Facebook and Twitter. The office is located at 750 W. Eisenhower Blvd., Loveland, CO 80537.
About the NALA™
The NALA offers small and medium-sized businesses effective ways to reach customers through new media. As a single-agency source, the NALA helps businesses flourish in their local community. The NALA's mission is to promote a business' relevant and newsworthy events and achievements, both online and through traditional media. For media inquiries, please call 805.650.6121, ext. 361.