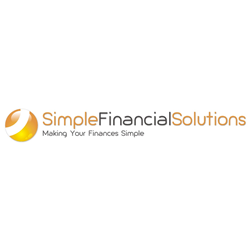 When an economy comes out of recession, companies begin to take the brakes off salaries, overtime and hiring freezes.
Edinburgh, Scotland (PRWEB) August 13, 2014
Simple Financial Solutions has reported a 21% increase in individuals seeking IVAs (Individual Voluntary Arrangements) between April and July. This reflects official figures released by the Insolvency Service of a 20% rise in IVAs in the first quarter of the 2014 tax year. Overall, 27,029 people sought personal insolvency during this time, a 5% increase over the same period last year, with 14,571 of them being awarded IVAs. This is the largest number of IVAs awarded in any one quarter since they were introduced in 1987, and the highest number of personal insolvencies since the start of the recession.
Industry experts have put forward many complex reasons behind the dramatic jump in IVAs. Key among them is a new-found confidence from consumers about being able to maintain a payment plan for five years.
A spokesperson for Simple Financial Solutions said: "This kind of steep jump is very rarely seen in the industry, so it took us a little by surprise. The fact that it is tallying so closely with those figures released by the Insolvency Service rules out the possibility that what we've experienced is a localised event."
"When an economy comes out of recession, companies begin to take the brakes off salaries, overtime and hiring freezes. This gives people more confidence about their chances of maintaining a five year IVA payment plan as their job stability and take home pay increases," said the spokesperson.
Other reasons put forward include the increased ease of access to IVAs for small debts and the currently rising property market.
"The property crash plunged many people into, or close to, negative equity. This meant that many creditors could not fall back on equity releases to pay them what they were owed. If they wanted their money back, they had to accept a payment plan based solely on a debtor's income because there was little other money to be released if they pursued the creditor through the courts, plus it would cost them too much money to do so."
"Paradoxically, this is now also likely to be contributing to the rise in IVAs – property prices are rising, which has lifted many people clear of negative equity, and creditors are once again strongly enforcing their credit control procedures because they have a much more realistic prospect of getting back what they are owed."
While England and Wales show an increase in personal insolvencies, the story is very different in Scotland. Recent figures for personal insolvencies have shown that Scottish Protected Trust Deeds, the Scottish equivalent of IVAs, have actually dropped considerably over the last few months while personal insolvencies have been dropping steadily year after year.
Insolvency Practitioner Thomas Fox of Simple Financial Associates believes this is due to the characteristics of Scotland's debt management products: "It is interesting to compare the different trends across the UK. Scotland's Debt Arrangement Scheme (DAS) is a far superior product compared to a DMP because it offers statutory protection for the debtor both from creditor action and safeguarding assets. Creditors are also forced to abide by the terms of a Debt Payment Plan under DAS, meaning interest and charges are frozen at the date of application. Because of this, debtors in Scotland are more likely to opt for DAS and it is now seen as a viable alternative to a trust deed or bankruptcy. The same cannot be said in England & Wales where it now seems that debtors are more likely to opt for an IVA rather than a DMP. This is because an IVA will give them the legal protection that they will not get from a DMP, which relies on creditor goodwill throughout the whole of its term to be successful. It also seems that the debt advice industry, in general, has now realized this difference, hence the rise in IVAs."
While the number of debtors that are proactively dealing with their debts is on the increase, the prospect of interest rate rises at the end of the year at some point in 2015 is giving cause for concern about the impact it will have on debtors undertaking IVAs and other debt solutions.
Simple Financial Solutions spokesperson added: "It is very likely the IVA rate will increase even further once interest rates rises are instituted later this year. Homeowners who are currently managing to meet their financial commitments may find their household budgets squeezed once again as they try to cover any increases in their mortgage payments. As interest rate rises are brought in, they will tip a proportion of those on a financial edge over the into insolvency."
About Simple Financial Solutions:
Simple Financial Solutions are an ethical provider of Consumer debt solutions such as Scottish Trust Deeds, IVA's, Debt Management and Debt Relief Orders. Call them now on 0800 043 2027 for confidential and impartial advice.