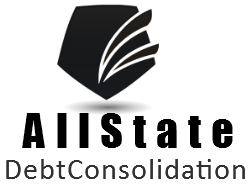 If consumers know all of their options, they are better able to make the right choice, and that's the part Allstate Debt Consolidation helps them with.
Newark, NJ (PRWEB) May 20, 2015
One of the country's leading debt consolidation advice websites published a new page that explains the different types of loans available. They did that in a hope to set the record straight and ensure that everyone fully understands the lending they are considering. As the information says, there are three main types of debt loans for the average American these days.
The traditional debt consolidation loan involves the client borrowing money from a bank or credit union in order to clear their existing debts. The new debt is then dealt with in a single affordable monthly payment. The borrower tends to end up paying more money in the long run, but it removes all the stress of having to deal with different creditors. This is one of the oldest options available to consumers.
The option of clearing a debt with peer-to-peer solutions has become a lot more popular over the last few years. Since the global financial meltdown, most banks have been hesitant about lending money to all but the most trustworthy account holders. Peer-to-peer lending allows people to get the capital they require without having to deal with those traditional institutions. The individual can simply borrow from another person, investor, or investing group. There's no need to deal with bankers. Everything can be done online.
Finally, the information on the Allstate Debt Consolidation website explains how some people clear their debt using home equity loans. Borrowing against the value of a property is a good idea if the borrower is overwhelmed by the payments they have to make to creditors. But there is also a risk. And the big risk people face is losing their property if they fail to meet the repayment schedule for the new loan.
For those in debt looking to consolidate with a loan, Allstate Debt Consolidation helps simplify the process from beginning to end. Here's what company rep Jack Dominico says… "If consumers know all of their options, they are better able to make the right choice, and that's the part Allstate Debt Consolidation helps them with."
The information on their website contains all the necessary tools and info an in-debt person would need to know about all three of those loan types. When someone finds themselves in a lot of debt, it is vital that they deal with it in the fastest way possible. Creditors will constantly add late payment fines and other fees onto the debt if the borrower cannot meet their financial obligations. This causes people to fall further and further into credit card debt.
For more info, http://www.allstatedebtconsolidation.com/debt-consolidation-loans.html
There is always a way out if consumers research all the options on the table. Being in debt can have a significant effect on someone's entire life, and so reducing debt as soon as possible is the smart thing to do.
About allstatedebtconsolidation.com:
Allstate debt consolidation publishes information that helps consumers deal with their debt in a prudent way. All aspects of debt and consolidation are examined from choosing a program, to using home equity, to finding the right company. Consumers get a simple way to finding the answers they need, when they need it.