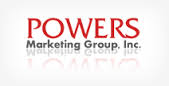 Call Powers Marketing Group for debt settlement leads today and get special bulk pricing.
(PRWEB) December 20, 2013
Powers Marketing Group is well-known for delivering high quality leads at affordable prices. But this holiday season the company plans of spicing up debt settlement leads for sale. The marketing company is planning on offering price discounts based on the volume of leads that a sales organization decides to purchase. All pricing are customized and tailor fit based on the needs of the clients, for internet based leads to live call transfers, the company is offering bulk pricing on all. Internet debt settlement leads are sold on a real time exclusive basis which means that the lead purchased are sold to one company and one company only. One of the greatest advantages of the internet debt lead is the ability to reach consumers at both a phone number and an email as opposed to an inbound lead that comes with the benefit of just a phone number. Call center live transfer debt settlement leads are a good solution to the rigors of cold calling for the debt settlement firm. With aversion to cold calling or a law firm with the inability to outbound solicit by law, battle tested domestic call centers will do the calling and transfer the debt settlement prospect and lead only after it has met basic criteria. This ensures that the debt settlement firm is only talking to people that meet the criteria and agree to be transferred. To find out about the holiday special pricing on these leads visit, http://powersmarketinggroup.com/debt-settlement-leads/
The company has wide range ways to generate leads for the sales organizations that they represent. Some of the most purchased are the internet leads and the live transfers, but the company also sells plenty of their credit bureau debt settlement leads. These leads represent a financially accurate profile of a consumer or homeowner based on debt loads, presence of derogatory payments, debt utilization percentages and various geographical filtering. Credit bureau debt settlement leads are from a credit bureau and are commonly used in direct mail campaigns and telemarketing campaigns where the data is scrubbed against the National Do Not Call List. Credit bureau leads are highly targeted and work well in both phone and mail campaigns. Another lead source that is up for the bulk pricing holiday special is referral debt settlement leads. These particular leads are based on some type of referral. In some cases this may be a lead from a debt settlement telemarketer live transfer provider where pre-qualification is performed and a referral and transfer are made on the basis of the integrity of the pre-screening. In other cases, it could be a lead transfer from a related vertical like loan modification and tax resolution. When they are available, referral debt settlement leads are a good source of high quality debt settlement leads. To learn about the different leads available from the company and how the bulk pricing works contact them directly at, (888) 288-4825.
Powers marketing group stays ahead of the competition by using http://www.knackmedia.com as a internet marketing partner. The SEO professionals promote the different services of Powers Marketing Group online through social media, video sharing sites and business forums. The new holiday prices are now hitting the internet and the supplies are limited, so interested parties should contact the company immediately to place an order. The company states that after the New Year the prices will revert back to the original costs. The company is available to answer questions about all debt settlement leads for sale, and the specials that are now being offered.
About The Company: Powers Marketing Group knows all about finding clients. The marketing company makes it their business to learn everything they can about potential customers including where they are and the best methods to finding them. From mail campaigns to online ads to television and radio commercials, Powers Marketing Group can build a company's marketing campaign from scratch to get the results their partners deserve.
Contact: Billie Powers
Phone: (888) 288-4825