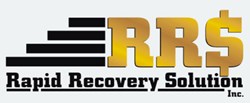 Bohemia, NY (PRWEB) November 18, 2013
Rapid Recovery Solution, Inc. examines new data revealing variations in automobile debt by location.
According to a November 16 article from USA Today titled "Southerners Load Up On Car Loan Debt," Dixie America lays claim to six of the nation's leading metro areas in this atypical race. Shreveport, La. ranks number one in average debt from auto loans at $18,603, immediately followed by fellow Louisianan city New Orleans ($17,759), as reported by Manilla.com. Houston, Tx., Little Rock-Pinebluff, Ark., San Antonio, Tx. and Lafayette, La. round out the top six and all represent southern demographics.
The article cites recent economic trends to explain the evident uptick in southern spending. These regions were relatively less impacted throughout the Great Recession as other American cities, maintaining strong consumer spending power during the last few years. Moreover, Louisiana boasted some of the strongest employment gains over the 2013 summer.
John Monderine, CEO of Rapid Recovery Solution, offers his perspective. "Overall, car loan applications are up and defaults on these loans are down, as the USA Today article confirms. However, it makes perfect sense for these southern regions to possess the highest amounts of debt, given their reliance on personal autos and limited public transportation." Monderine continues. "What's most important for car loan applicants is that they satisfy monthly payments and avoid delinquencies. Any consumer concerned about their ability to responsibly manage debt from car loans should elicit the services of a leading collection agency.
Founded in 2006, Rapid Recovery Solution, Inc. is headquartered at the highest point of beautiful Long Island. Rapid Recovery Collection Agency is committed to recovering your funds. We believe that every debtor has the ability to pay if motivated correctly. We DO NOT alienate the debtors; we attempt to align with them and offer a number of ways to resolve not only your debt but also all their debts.