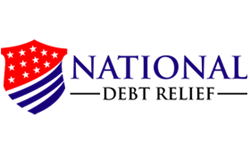 If placed under rigid controls, debt can help the consumer grow their finances.
Philadelphia, PA (PRWEB) November 20, 2013
BBB (Better Business Bureau) accredited company, National Debt Relief, gives a bold declaration that negates all the other debt elimination teachings to date. On November 17, their website published an article entitled "When Debt Freedom Is Not Necessarily A Prerequisite To Financial Success."
This article begins by stating how debt freedom is actually an overrated financial situation. While there are evident benefits to having no debt, National Debt Relief does not really think that this is the best financial condition to target. Thanks to the importance of having a good credit score, the debt relief company believes that the modern interpretation of a financial success requires the consumer to be in some form of debt.
National Debt Relief is quick to explain in the article how credit must be used to help in financial success. They believe that if placed under rigid controls, debt can help the consumer grow their finances. The article explains that debt education and not debt elimination is the key to achieve financial growth.
The article further explains that consumers does not have to be wading in debt just so they can get a high credit score. While debt is needed to have an adequate credit history, this can be done without putting the consumer in danger of a debt crisis. The consumer can use their credit cards within reason and if they pay their balance in full at the end of the month, then they will have a high credit score. That will keep them from negative debt effects.
National Debt Relief stresses that consumers must not be afraid of debt. Instead, they need to learn how to utilize it to reach financial goals that require funding. At least, this is referring to funding that is beyond the reach of the consumer because of their current financial conditions.
Towards the end of the article, the debt relief company provides the key ingredients that will guarantee the financial success of the consumer. The article states that it goes beyond the amount of income that they consumer makes.
1. High credit score. Obviously, a high credit score is needed to open up financial opportunities for the consumer (e.g. low interest on loans, employment opportunities, etc.)
2. 9-12 months worth of emergency fund. This will help secure the finances of the consumer so in case there is an unexpected expense, they do not need to borrow money to finance it.
3. Retirement fund. Preparing for the future is another indication of financial success. It shows enough extra money to finance any future needs.
4. More than one income source. Lastly, the key ingredient list includes having more than one source of cash inflow. This will also help in establishing financial security for the consumer.
To read the whole article, click on this link: http://www.nationaldebtrelief.com/debt-freedom-necessarily-prerequisite-financial-success/. National Debt Relief is the leading debt relief company that offers debt settlement as their primary debt solution. They hold hundreds of informative articles that will help consumers educate themselves about debt, debt relief and financial management.