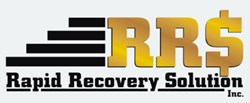 Bohemia, NY (PRWEB) October 11, 2013
Rapid Recovery Solution, Inc. monitors developments in the U.K. following a new public-funded mortgage program.
According to an October 9 article from The Guardian titled "Help to Buy? Yes Please, Say Bankers – Why Use Our Cash to Invest In Property?," consumers are not the only group benefiting from the government's real estate stimulus. City workers in Britain, even those paid substantially well, are expected to take advantage of the newly implemented program, which offers individuals, including first-time homeowners, 95 percent loans. The scheme is backed by taxpayer funds and applies to all properties valued at £600,000 (approximately, $950,000).
Intended to promote home sales and boost the sluggish economy, the 'Help to Buy' program has spawned a number of secondary consequences, including commercial investment and surging real estate prices. The most plausible explanation for this unexpected customer base is the opportunity for profit to banks. According to Sandy Chen, a banking analyst at Cenkos Securities, "getting a 95 percent loan to value mortgage lets you speculate on the expected house price increases a lot more than a 75 percent mortgage."
Speaking on behalf of commercial collection agencies, John Monderine of Rapid Recovery Solution offer his perspective. "It should surprise no one that banks and public officials are seeking investment opportunities from a government-sponsored stimulus program. By not excluding anyone in the bill, including corporations, banks and City workers are within their rights to take advantage of this outstanding offer" Monderine continues. "Consumers, however, should remain cautious with their purchases. Minute down payments are not invitations to invest regardless of funds. It is still essential to anticipate future expenses and spend accordingly."
Founded in 2006, Rapid Recovery Solution, Inc. is headquartered at the highest point of beautiful Long Island. Rapid Recovery Collection Agency is committed to recovering your funds. We believe that every debtor has the ability to pay if motivated correctly. We DO NOT alienate the debtors; we attempt to align with them and offer a number of ways to resolve not only your debt but also all their debts.
#####