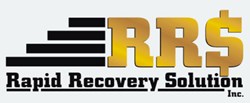 Bohemia, NY (PRWEB) October 13, 2013
Rapid Recovery Solution, Inc. encourages students to explore debt consolidation to simplify their payments.
According to an October 2 article from U.S. News & World Report titled "Student Loans: What to Consider Before Consolidating," debt from multiple sources is overwhelming college students and recent grads. There are an abundance of lenders from both the public and private sectors eager to extend funds to ambitious young adults. However, this often leads to high confusion and frustration, along with expanding financial obligations, and consolidating debt could ease the payment process.
The first step for consolidation is to familiarize oneself with the terms and interest rates of all outstanding loans. The single interest rate after consolidation will be an average of all loan sources. Then, an individual must educate his or herself to the various benefits attached to each loan. Some, such as Perkins and Staffords, offer loan forgiveness after spent in public service, and pairing one of these with another loan could potentially negate such benefits.
Borrowers must not assume that consolidation leads to savings. Consolidation often involves extending the term and reducing monthly payments, which will just add up to higher amounts with continued interest. Lastly, students and graduates should not decide to consolidate simply because of their current financial situations. Fields that offer progressive compensation, mostly in the private sector, could offer income-based repayment plans.
John Monderine, CEO of Rapid Recovery Solution, Inc., offers his opinion. "Most consumers are not financial experts and therefore feel smothered in debt from difference sources." Monderine continues. "Any family or individual confused by their debts and considering consolidation could consult with the experts at a collection services firm."
Founded in 2006, Rapid Recovery Solution, Inc. is headquartered at the highest point of beautiful Long Island. Rapid Recovery Collection Agency is committed to recovering your funds. We believe that every debtor has the ability to pay if motivated correctly. We DO NOT alienate the debtors; we attempt to align with them and offer a number of ways to resolve not only your debt but also all their debts.
#####