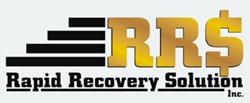 Bohemia, NY (PRWEB) October 29, 2013
Rapid Recovery Solution, Inc. endorses the advice of one financial consultant to purposely maintain consumer debt.
According to an October 28 article from Bloomberg Businessweek titled "The Dangers of Being Debt-Averse. Really.," too many Americans are overzealous in their approach to paying down debt, which is often to their detriment. Wealth Manager Thomas Anderson encourages individuals, especially those nearing the age of retirement with some degree of wealth, to slow down their debt payments to become more liquid, much like corporations do.
Anderson supports his position by proposing the scenario of a worker receiving a $100,000 bonus and immediately pays off a large portion of his mortgage. The man is then suddenly fired and has no nest egg to live on while searching for employment. Ideally, 15 to 35 percent of total assets is the optimal level of debt to maintain. He also distinguishes "good debt" – tax-deductible with low interest rates – as the debt one wants to keep.
John Monderine, CEO of Rapid Recovery Solution, offers his position. "Consumer and commercial collection agencies alike will stress the importance of establishing a level of liquidity to debtors. An emergency fund is essential for most Americans and should often be prioritized at the expense of expedited car loan or mortgage payments." Monderine continues. "Thomas is also correct in identifying new and future retirees as the demographic most in need of nest eggs. Unforeseen expenses are simply a way of life for 60-somethings and up."
Founded in 2006, Rapid Recovery Solution, Inc. is headquartered at the highest point of beautiful Long Island. Rapid Recovery Collection Agency is committed to recovering your funds. We believe that every debtor has the ability to pay if motivated correctly. We DO NOT alienate the debtors; we attempt to align with them and offer a number of ways to resolve not only your debt but also all their debts.
#####