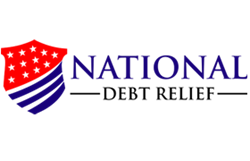 Minimalism is a real world solution to a crippling debt problem.
Dallas, TX (PRWEB) June 14, 2014
National Debt Relief shares in an article published last June 11, 2014 how a minimalist's approach to a consumer's finances can be a great tool in helping to achieve financial freedom. The article titled "Want To Be Debt Free? Be A Minimalist" shares some helpful steps on how to get started in minimalism.
The article discussed as well how the U.S. economy is driven by consumer spending. About 70% of economy is highly dependent on how Americans purchase on a day-to-day basis. A consumerist economy may draw its strength on the purchasing power of its people but that alone will not be the only determining factor in a performing economy. The consumers will need to know that spending should always be commensurate to income. Beyond that is where a debt trap awaits unsuspecting consumers.
That is where the article points out the benefits of minimalism. More than smart spending and keeping an eye out on budget, minimalism is a real world solution to a crippling debt problem. Referred to by some consumers as life hacking or frugality, being a minimalist is a spending behaviour that allows the consumer to put focus on the important things and weed out the unnecessary expenses.
The article shares some valuable steps in following a minimalist way of life. The first one is recognizing that the consumer has a debt problem. Accepting that there is a need in a change in spending habit to improve the finances is a crucial point in minimalism. The next one is knowing that minimalism can be a great tool in debt solution efforts. It can force the consumer to face the real value of the items in house and discard those that are not too important. Minimalism allows the consumer to live with things that matter.
Consumers can also learn three key things when undertaking minimalism. The article points out that the first one is a change in perspective. It helps put focus on the consumer's life and enable the person to discern the real value of items that are already in the house and those that are about to be purchased. The article also explains that with the right perspective, knowing what is important usually follows.
Minimalism also shows the rightful place of money in a consumer's life. It is a great reminder how it should be a tool to be used and not a master to follow. It can make emergencies more financially bearable and retirement a little more comfortable. But money should be the main focus of a consumer's life. Minimalism and a consumerist economy is a great mix as it promotes responsible spending.
To read the rest of the article, click on this link: http://www.nationaldebtrelief.com.