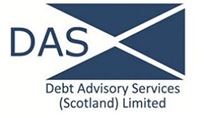 It is important for anybody considering a loan to understand exactly what they are taking on
(PRWEB UK) 3 March 2015
Following recent changes imposed by the Financial Conduct Authority, Debt Advisory Services (Scotland) Ltd have issued a warning to consumers to beware of the potential debt traps offered by loans which have yet to be regulated so strictly, such as guarantor loans.
Applicants are now required to prove that they can afford the repayments on the loan they wish to take out, in order to protect individuals from taking on loans they cannot afford and falling into a debt trap. However, this change means that many people who no longer qualify for payday loans are turning to other sources of finance when they find themselves in financial trouble.
Lenders offering guarantor loans, a relatively new type of loan, are yet to feel the full force of regulation from the FCA and in many cases are taking the place once occupied by payday lenders. As a way of obtaining finance quickly, they can appear to be an attractive option; however, like payday loans they frequently come with high interest rates. If a borrower encounters unforeseen difficulties in making the repayments, their guarantor will be legally liable for the debt; if the guarantor in turn is unable to make payments this can adversely affect credit ratings for both borrower and guarantor.
A spokesperson for Debt Advisory Services (Scotland) Ltd said, "It is important for anybody considering a loan to understand exactly what they are taking on. High interest loans are often tempting to those in financial difficulties, as they offer a way of getting cash quickly – however they should only be a solution for the very short term, or else repayments can easily get out of hand. We urge anybody who is stressed by debt or worried about their financial circumstances to seek confidential advice in order to avoid this kind of trap."
Debt Advisory Services (Scotland) was established in 2006 to offer comprehensive advice to those struggling with debt issues. With access to a full panel of experts including Financial Advisors and Insolvency Practitioners, they offer a range of services including debt management plans, debt arrangement schemes, PPI reclaim services, budget planning and cost cutting services. In addition to office appointments and open days, they offer free home visits for people living in mainland Scotland.
For more information on the help available from Debt Advisory Services (Scotland), call 0800 011 2322 or visit their website http://www.scottishdebthelp.co.uk to download their free Debt Help Guide.