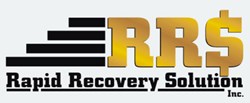 Bohemia, NY (PRWEB) November 13, 2013
Rapid Recovery Solution, Inc. is delighted to observe the evident successes of recent legislation.
According to a November 8 article from Bloomberg Businessweek titled "The Law That Saved Credit Borrowers $20.8 Billion a Year," consumers are significantly better protected than they were just four years ago thanks to a single law. The Credit Card Accountability Responsibility and Disclosure Act set new standards for how lenders charge borrowers by outlawing unexpected and exorbitant fees, which was common practice before 2009. Now, an investigation headed by the Office of the Comptroller of the Currency revealed that the bill has already accomplished what it was designed to do. This would keep more funds in the pockets of cardholders and prevent unjust debts.
After examining the statements of 150 million credit card accounts, the research group concluded that the CARD Act is saving consumers $20.8 billion per year and has reduced average daily borrowing costs by 2.8 percent. Borrowers with low FICO scores especially benefited from the legislation, as their daily savings have improved by an average of ten percent. Furthermore, credit card providers are lending funds with increased consistency and have maintained interest rates, disproving two previously held assumptions.
John Monderine, CEO of Rapid Recovery Solutions, voices his approval. "As a collection agency, it is our paramount objective to promptly retrieve funds on behalf of our clients, and Rapid is the best at doing so. However, there were times when debtors felt blindsided by accumulating debt due to sudden credit card fees, which was wrong." Monderine continues. "It's truly encouraging to see federal legislation that protects borrowing from unanticipated charges. The CARD Act has also increased the efficiency of our industry, as debtors are now more aware of their finances and inclined to satisfy their outstanding debts."
Founded in 2006, Rapid Recovery Solution, Inc. is headquartered at the highest point of beautiful Long Island. Rapid Recovery Collection Agency is committed to recovering your funds. We believe that every debtor has the ability to pay if motivated correctly. We DO NOT alienate the debtors; we attempt to align with them and offer a number of ways to resolve not only your debt but also all their debts.