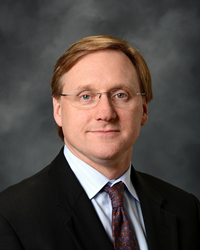 Our clients have been compensated with money, the wrongful behavior is stopped, and many clients are able to obtain modified loan contracts that provide further economic relief
Westwood,NJ (PRWEB) December 15, 2015
In the inaugural year of the firm's Federal Practice division, Denbeaux & Denbeaux focused on using the Fair Debt Collection Practices Act, the Real Estate Settlement Procedures Act, the Truth in Lending Act and Fair Credit Reporting Act, all federal consumer rights statutes, to obtain meaningful results for their clients. As the year comes to a close, Denbeaux & Denbeaux highlights 2015 and is busy getting ready to grow the consumer rights area of the practice in the coming years.
Since late 2014, the firm filed 27 cases in Federal Court and expects that in 2016 filings will surpass 50 cases. So far, the cases have been diverse in issues and grievances addressed.
Attorney Adam Deutsch who heads the Plaintiff's practice explained "we have several cases involving homeowners who have been billed the wrong interest rate or have been charged the wrong amount in property taxes and property insurance by loan servicing companies on a monthly basis. We also have multiple cases in which a bank broke into a home and removed personal property from the premises without first obtaining a court order permitting entry to the property. A third common set of facts involves debt collectors seeking to collect sums of money that are not actually owed by our clients."
The repetitious fact patterns seen by Denbeaux & Denbeaux demonstrate that violations of federal loan servicing and debt collection statutes are widespread and often repeat across consumers. With irony, Denbeaux & Denbeaux thinks that continued success could render its Plaintiff's practice unnecessary in a few years if it can convince the loan servicing and debt collection industry to stop violating the rights of consumers.
The building of the Plaintiff's practice has been years in the making for Denbeaux & Denbeaux. Managing partner of Denbeaux & Denbeaux, Josh Denbeaux commented "For years, we have been leaders in defending collections, but were looking for a way to go on the offensive against loan servicers and debt collectors who took shortcuts or used inaccurate information. We couldn't find anyone else in our region the success in our first year has changed the lives of many of our clients and has brought hope to others. Through a small calculated roll-out of cases we were able to obtain settlements with credit reporting agencies, seven banks and loan servicers, and eight law firms, all of whom we found to be violating federal law. Our clients have been compensated with money, the wrongful behavior is stopped, and many clients are able to obtain modified loan contracts that provide further economic relief."
Having experienced initial success the firm is optimistic about bringing more relief to more consumers in the coming years.
Looking to 2016, Denbeaux & Denbeaux anticipates obtaining favorable judicial decisions on pending motions before the courts. According to Adam Deutsch, the firm "has several cases that will hopefully be resolved in the coming year." Of note is Chung v. Shapiro & DeNardo, LLC 2:14-cv-06899 in which the District Court of New Jersey has already issued two rulings in favor of the plaintiff and against a debt collection law firm. Other key cases include Langley v. Selene Finance, LP 2:15-cv-06466, in which the plaintiff alleges that loan servicer Selene Finance, LP is charging the homeowner property taxes and property insurance even thought the homeowner pays these expenses directly each month.
"What makes the Langley case particularly unique is that we previously sued the prior loan servicer on the same grounds and reached a settlement after defeating the bank's motion to dismiss. Of course, the terms of that settlement are confidential" explained Mr. Deutsch.
With new tools at its disposal, and a proven track record, Denbeaux & Denbeaux will continue bringing meaningful relief to consumer debtors in New Jersey. The firm is looking to expand its portfolio in 2016 specifically to include cases for people who have been subject to debt collection activity after having their debt discharged in bankruptcy.
Denbeaux & Denbeaux located at 363 Kinderkamack Road, Westwood, N.J. 07675 email: pr(at)denbeauxlaw(dot) com is a family operated law firm rooted in New Jersey. Since 1989 they have provided zealous advocacy for individuals, families and small to mid-sized New Jersey businesses. Areas of expertise for the firm's attorneys include financial consumer rights law, foreclosure defense, real estate closings, estate planning, family disputes, and business planning. At Denbeaux & Denbeaux, they aim to provide their clients with individualized representation tailored to each client's specific objectives. To accomplish this goal they work with their clients to assess their needs, goals and concerns, and aggressively pursue a plan of action to reach meaningful resolution. To talk to them, call 201-664-8855 to set up a free initial consultation to see if they are the right legal team to advance your goals.