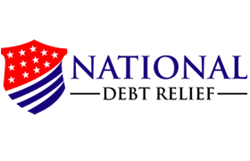 borrowers feel that they are way in over their heads
Dallas, TX (PRWEB) December 11, 2014
National Debt Relief shares in a recent article published December 7, 2014 how aspiring homeowners can benefit from mortgage tips to better understand their home buying goal. The article titled "Improve Your Mortgage IQ By Learning These 8 Important Facts" hopes to impart some useful knowledge on home buying especially for first time buyers.
The article starts off by pointing out the role of mortgage loans in home buying. The funds people would need to buy a house on their own is huge. It will take them years to save up and have the money to purchase a house. This is where mortgage loans come in where the lenders are able to buy the property on behalf of the home buyer and they get paid back monthly on the loan.
One of the most challenging part for home buyers is that mortgages can be quite complicated having a language of their own.This is why some borrowers feel that they are way in over their heads when looking at their mortgage documents.There are actually some tips to decipher the language and some are quite easy to understand.
Interest rate is something that home buyers need to understand especially the adjustable rate mortgage or ARM. This is beneficial for borrowers who will not be staying in the house for a long time because their interest rate will be low compared to a fixed rate. If the borrower will be in the house for a long time, it is best to look at fixed rate.
The article also talks about Private Mortgage Insurance or PMI. Home buyers who are not able to put up 20% down payment on a property would be forced to pay for PMI. This is to protect the lender in case the borrower defaults on the payment. This is added on to the monthly payment until such time the borrower is able to increase their equity on the property.
To read the full article, click this link: [http://www.nationaldebtrelief.com/improve-mortgage-iq-learning-8-important-facts/