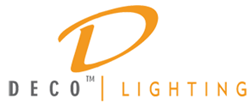 Digitize your light.
Commerce, CA (PRWEB) May 01, 2014
Deco Lighting has announced that the company will attend the LightFair International Show which is set to take place in Las Vegas, Nevada on June 3 through June 5, 2014. LAD Solution has been selected to make the announcement in order to increase attendance at the show and visitors to the booth that will be hosted by Deco Lighting.
Deco Lighting is a leading manufacturer in lighting and specializes in lighting that features green technology. In addition the company is a division of Deco Enterprises which is a business that has been in the lighting industry for more than 56 years. Deco Lighting distributes its products via a network of sales representatives throughout the United States.
The LightFair International Show is set to take place at the Las Vegas Convention Center in Las Vegas, Nevada. Deco Lighting will be hosting a booth at the Convention Center. The booth number that the company will be available at is #3347. The LightFair International Show is the largest architectural and commercial lighting trade show and conference. This event typically features the lighting industry leaders and brings together the products from these companies with continuing education courses.
The pre-conference will take place from June 1 through June 2, 2014 with the trade show commencing on June 3, 2014. Deco Lighting will be featured at the trade show only and hours for the availability of the Deco Lighting booth will be announced as the date of the event approaches. Deco Lighting has announced that it will be featuring its latest products as well as trying to attract new buyers.
For tradeshow attendees with questions about the upcoming event, Deco Lighting has requested that show attendees call the company directly for more information about the trade show. If customers would like to place orders for specific items or view specific products at the trade show, these questions should be addressed by Deco Lighting customer support.
As the show date approaches, Deco Lighting will make an announcement if there are any changes to the tradeshow schedule. The company also plans to make this information available via their website.
About Deco Lighting: Deco Lighting is a lighting manufacturer that specializes in designing lighting that takes advantage of the latest energy saving technology. Deco Lighting's products includes LED, Plasma, Solar, commercial fluorescent, emergency fixtures, custom fixtures and more. To learn more about the products offered by Deco Lighting, visit the company website at getdeco.com.