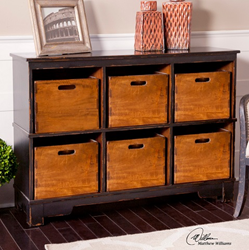 When deciding how to furnish an entryway, it's important to first pinpoint the problem areas, specifically what items are contributing most to the mess.
(PRWEB) March 13, 2014
HomeThangs.com – the Online Home Improvement Store has made their goal to deliver the right product to the consumer. With that in mind, shopping and home design tips, as well as special product selections are being introduced.
A big, grand front entryway is all about making a good first impression on visitors. But often this space is only used by guests. Many homeowners come in through a back or side door or through the garage rather than the front entrance. But just because the family entrance is out of sight doesn't mean it should be out of mind. HomeThangs.com has introduced a guide to keeping this heavily trafficked area neat, clean, and efficient.
Many people have the habit of putting down any and everything they have in their hands immediately upon returning home. When every member of the family does the same thing, the result is a bad bottleneck and a lot of clutter. Piles of keys and mail, coats, boots, scarves, hats, purses, shopping bags, backpacks, and so on can pile up quite quickly, and it's important to choose furniture that can help regulate the mess.
For example, leaving mail piled up is both unsightly and a good way for messages to get lost or – worse – for bills to go unpaid. Making a designated spot for mail, like a small table with a built in mail organizer, means it will never get lost and makes it easy to sort out important mail right away. Put a small trash can or recycling bin beneath it, and it's possible to cull out junk mail right in the doorway, before it ever makes it to the kitchen or coffee table.
In a larger mudroom, there's space to add things like a storage bench, coat hooks, or even a shoe rack, but even in a smaller entryway it's worth trying to account for clothing traffic – especially in a cooler climate. Just screwing a few basic hooks onto the wall can go a long way, and consider adding a table that can double as a stool, or some other multi-purposed seat like a Ben Franklin chair/step stool. These look good, won't take up much space, and make it easier to remove boots at the door.
Much of the struggle with entryways – especially ones that are on the smaller side – is a simple lack of surface area. Because back or side entrances are usually narrow, there isn't really room to set down a full sized table. Console tables offer a nice compromise, as they're tall and wide but sit very close to the wall – some are only a few inches deep – meaning that they have a decent amount of surface area, but don't protrude very far into the space. A very thin console table can easily be placed in just about any entryway without blocking the flow of movement.
When deciding how to furnish an entryway, it's important to first pinpoint the problem areas, specifically what items are contributing most to the mess. Storing keys on hooks rather than a tray is a simple solution for larger families, while an old fashioned bookshelf table is great for kids in school, as it offers a single constant place to put books or even other everyday items like lunchboxes and backpacks.
Last but not least, cube storage is becoming one of the most popular types of storage in every room of the home. Simple square shelves can be stacked in any number or shape and filled with plastic, metal, wood, wicker, or canvas cubes that create a lovely coordinated cabinet like style but make it easy to dump just about anything totally out of sight. This type of storage is simple and clean and can be sized up or down (sometimes cube by cube) to fit just about any size space. Simply assign one cubby to each member of the family to give everyone a place to tuck their own items out of the way and out of sight.
For more tips on furnishing a small entryway, check out the full article here.
HomeThangs.com is not only a home improvement superstore, it also provides expert design tips and a comprehensive shopping guide, taking the ideas from professional interior designers, and offering tips to the consumers on how to pick the products to best suit their needs.