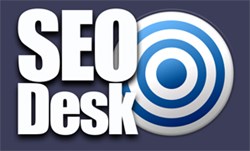 (PRWEB UK) 27 September 2013
The Perfect Property Maintenance Company is pleased to announce that they are prepared for the winter and colder months. At the start of September, most people agree that summer is over, and it is time to prepare for the darker nights. Some people prepare for this by redecorating their home in a warmer style. Other people prepare for the change in the weather by ensuring that their property is equipped to withstand a cold snap. Maintaining the condition of a property is an essential part of keeping its value and ensuring that a family receives full value from their home. This is where The Perfect Company Property Maintenance Company aims to offer extensive support.
One of the most important jobs at this time of year is to ensure that the heating elements of a property are in good working order. Many homes will not have their heating turned on over the summer months. This is why it is best to have a professional carry out a service of all of the heating elements of a property before the time comes when they have to be relied upon. The Perfect Property Company is regarded as being a London heating expert, which makes them the obvious company to turn to for support in this area. Prevention is often the best strategy to have when looking after a property and a proper servicing at this time of year can help to ensure that a home has full heating in the winter months.
For clients that are looking to freshen up their property for the winter months; help is at hand. Anyone looking for decorators in London should be advised that The Perfect Property Maintenance Company has an extensive amount of experience in this industry. The company has helped countless families and property owners in London to redecorate their home in great style. The company can provide a comprehensive home refurbishment service or provide assistance in restyling a single room. The firm provides an interior design service which starts from the initial design stages and goes all the way through to cleaning up at the end of the decorating process.
Different people look forward to autumn and winter in different ways. No matter which way a person views the upcoming months, The Perfect Property Maintenance Company can provide the range of services and assistance that can make anyone look forward to the darker nights and colder days.
About The Perfect Property Maintenance Company:
The Perfect Property Maintenance Company is committed to providing a comprehensive range of property maintenance and repair services. The company offers an emergency call out service, but they also offer a property management service, which they believe will minimise the likelihood of needing an emergency service. Knowing that there is a local provider that can help to look after a property is a great comfort for many homeowners. This is why The Perfect Property Maintenance Company is proud to be held in such high regard.