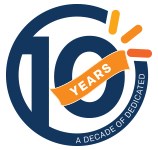 Over the past 10 years, Dedicated Media has evolved alongside the maturing digital media landscape to meet the needs of today's advertisers
Los Angeles, CA (PRWEB) January 13, 2014
Dedicated Media, a leader in multi-channel ad buying and optimization, is celebrating this month its tenth year of providing innovative and results-driven digital marketing solutions for top brands and agencies through its premier presence at Affiliate Summit, the nation's leading conference for performance marketers.
"Over the past 10 years, Dedicated Media has evolved alongside the maturing digital media landscape to meet the needs of today's advertisers, leveraging the full potential of data, developing industry-leading native advertising solutions, and delivering high-impact, rich media creative across all screens," said Scott Yamano, CEO and Co-Founder of Dedicated Media.
When the digital advertising industry was still beginning to take shape, Dedicated Media recognized the need for high-quality display advertising and developed the relationships and technology to provide highly successful solutions for agencies and brands.
Continuing their legacy of success as a premier partner for publishers, agencies, and brands, Dedicated Media plans to capitalize on their vast library of proprietary data and a bold product vision to release innovative new targeting, reporting, and cross-screen delivery solutions throughout 2014.
"Dedicated Media was born out of a commitment to performance, quality, and partnership in digital marketing," said Chris Berman, COO and Co-Founder. "We continue to believe that exceeding client expectations, providing complete brand safety, and offering a high degree of transparency make us stand out as leader in the performance marketing place."
About Dedicated Media
Dedicated Media connects the performance and efficiency of direct response marketing with the scale and reach of brand advertising producing immediate, measurable lifts in audience engagement, interaction, and other key metrics unique to each campaign's needs. Leveraging a decade of expertise with agencies, brand-direct and deep publisher relationships, Dedicated Media's intelligent customer acquisition platform operates at every level of the intent funnel converting audience data into instantly actionable insights that drive success across display, video, mobile, social, and performance channels.