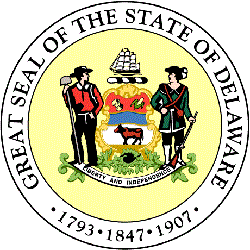 Homeowners in Delaware can now easily research the leading home security system companies in the state. It's completely free and designed to help consumers educate themselves.
Dover, DE (PRWEB) August 09, 2013
Delaware residents can now access valuable information regarding the security of their home and family. SecuritySystemReviews.com, a leading resource in the home security system industry, has released its highly anticipated rankings of the top home security system companies in the state. Rankings are based on comprehensive, in-depth and entirely independent reviews conducted by a team of security experts from both SecuritySystemReviews.com, and the state of Delaware. The Security System Reviews team is paired with Delaware-based security experts to ensure that each review and ranking is tailored specifically to the security needs of the residents of the state. Reviews are conducted in a secret shopper format, to ensure an unbiased, accurate review that best addresses the needs of actual customers.
The ranking system created by SecuritySystemReviews.com uses stars, with five stars being the highest rating that can be achieved by an individual company. The top Delaware home security company received a perfect five star rating, means it scored well across a wide range of criteria. With the entry of hundreds and even thousands of home security companies into the market, it can be difficult for consumers to wade through the massive amount of information available to make a purchasing decision, which is why Security System Reviews created a review and ranking system that compiles all the information about the top companies, as well as other resources, in one location. The site only includes reviews and rankings from the very best companies available in the state of Delaware, and provides relevant information for each of these companies.
Site visitors to SecuritySystemReviews.com can access the full reviews for the top companies in Delaware, including Vivint reviews and ADT reviews. Reviews are broken into five categories, making them user-friendly for Delaware consumers. The company that scores the highest across the categories, and then is agreed upon by the Security System Reviews team becomes the number one company, and the rest are ranked accordingly.
In addition to providing reviews and rankings, site visitors to SecuritySystemReviews.com can find other valuable security system information, including information about the benefits of home security systems, pricing information, coupons, discounts and access to instant quotes for the top companies listed on the site. The reviews and rankings conducted by Security System Reviews also allot special attention to new trends in the industry, including the newest technology, such as cellular systems, home automation systems and wireless security systems.
In order to view the number one home security system company in the state of Delaware, residents can visit SecuritySystemReviews.com. Additionally, state residents can now access the full reviews of each of the top companies, in order to help them make the best home security decision for their lives and the lives of their families.