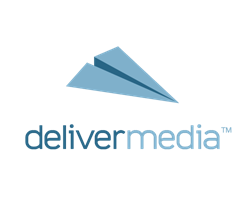 Tampa, FL (PRWEB) January 13, 2015
Deliver Media, a Tampa based full-service marketing company, has added even more to their long list of marketing services! The company's recent merger with ISI Technologies, a company that specializes in digital brochures, has given clients another unique marketing solution to take advantage of. Digital brochures will now be offered among Deliver Media's current offerings like social media marketing, search engine optimization, pay-per-click advertising, video marketing, and direct mail.
Digital brochures provide a professional sales tool to businesses that enables a message to get across in a consistent way, every time. The compelling and eye-catching graphics included in each brochure give life to the message behind it, making it more powerful and memorable. The digital brochure will allow businesses to "Tell Their Story" and provides a more engaging platform, rather than simply watching a video. The audience can flip through at their own pace and dig deeper in areas they wish to learn more about.
Digital brochures offer businesses more brand awareness, consistency, and credibility. Deliver Media is extremely excited about this new offering. The company is grateful for this wonderful opportunity and can't wait for clients to learn about the many benefits of this unique service.
About Deliver Media:
Deliver Media is a Tampa-based agency that provides custom marketing solutions using the latest in cutting-edge technology. They provide full-service marketing and advertising services from targeted postcard marketing and direct mail campaigns to fully functional website development, SEO, digital advertising, and social media management. Sean Johnson, Deliver Media's CEO, has been with Deliver Media (previously Southeast Print Programs) since 2001. Deliver Media's clients include Domino's Pizza, GNC, Home Instead Senior Care, Mitsubishi Motors, and Jersey Mike's Subs. http://www.delivermedia.com
About ISI Technologies:
ISI Technologies, headquartered in Omaha, NE, specializes in creating unique sales message systems. They are experts in painting the picture of the perfected "story" to be used as the introductory piece for new prospects and opportunities centered on specific calls to action. ISI serves clients across the globe, including Disney Sports, Home Instead Senior Care, Merry Maids, PGA Tour, TPC Network of Clubs, NFL, Waste Management, Waddell and Reed and other vertical markets. http://www.digbro.com
##
If you would like to learn more about this topic, please contact Emily Walsh at 800-377-4683 or email at Emily.Walsh(at)DeliverMedia(dot)com