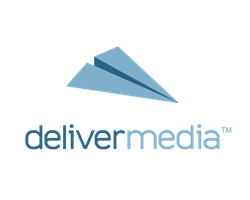 Tampa, FL (PRWEB) February 27, 2015
Deliver Media, a Tampa based full-service marketing company, combined forces with ISI Technologies, an Omaha based company that specializes in digital brochures this past December. Together, the two companies have already accomplished great things and are excited to put their new ideas to market as soon as possible. The addition of the digital brochure service to Deliver Media's current vast array of services gives clients more opportunity to expand their marketing efforts.
The digital brochure provides a professional sales tool to businesses that enables a message to get across in a consistent way, every time. The compelling and eye-catching graphics in each brochure breathe life into the story behind it, making it more powerful and memorable. Digital brochures provide businesses with increased brand awareness, consistency, and credibility.
Deliver Media has combined their direct mail marketing solutions with the added digital brochure component to give consumers a more personalized, virtual direct mail experience. Digital brochures can be customized all the way down to the URL, giving each viewer a unique, personalized experience. This personalized URL (PURL) will then be placed on direct mail pieces, enticing consumers to visit the link. The company thinks that this new method will transform the way consumers see direct mail.
Deliver Media cannot wait to put this plan into action and is excited for the experience it will bring consumers.
About Deliver Media:
Deliver Media is a Tampa-based agency that provides custom marketing solutions using the latest in cutting-edge technology. They provide full-service marketing and advertising services from targeted postcard marketing and direct mail campaigns to fully functional website development, SEO, digital advertising, and social media management. Deliver Media's clients include Domino's Pizza, GNC, Home Instead Senior Care, Mitsubishi Motors, and Jersey Mike's Subs. http://www.delivermedia.com
##
If you would like more information on this topic, please contact Deliver Media's Marketing and Branding Coordinator Nicole Michaels at nicole.michaels(at)delivermedia.com