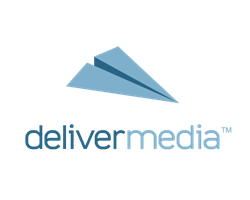 We help national brands lock up local markets in a digital world. - CEO Sean Johnson
Tampa, FL (PRWEB) December 27, 2014
Search engine optimization (SEO) is a digital marketing trend that has recently been brought to the attention of many companies trying to improve their brand's Internet presence. Some may think that this type of marketing is unnecessary, however, marketing companies like Deliver Media beg to differ. Deliver Media points out that one major benefit of ranking high in search engine results ties in with the increased use of mobile and handheld devices for Internet use. Because phones and tablets have a smaller screen than a computer does, only a limited number of search results are visible at once causing consumers to flip through many search results before finding what they are looking for.
Deliver Media's Google-certified marketing specialists conduct a free keyword and industry analysis for potential clients who are interested in SEO services. This helps dissect consumer search trends and pick out popular keywords that should be heavily incorporated into website content to improve search rankings. The more relevant the website content is to what consumers are searching, the better chance the website has of a high ranking. This meshes in with the "new SEO" trend for 2015, described by forbes.com, which refers to content marketing as an SEO discipline.
Deliver Media stresses to clients how SEO is an ongoing project, unlike pay-per-click (PPC) advertising, which can be started and stopped at any given time. The benefit of the "ongoing" task of SEO is long-term results. Even if it takes a website a few months to finally achieve the desired ranking results, there is a strong possibility the website will remain in that slot for a long period of time. Deliver Media engages in both on and off-site optimization to get their SEO clients ranked. The company's goal is to make sure their clients are found on the Internet.
About Deliver Media:
Deliver Media is the ultimate full-service marketing agency based out of Tampa, FL. Deliver Media offers unique marketing solutions for both start-ups and national brands. Customized programs are expertly developed and implemented by a team of marketing experts for companies that need to boost traffic and grow revenue. For more information visit Deliver Media's website at http://www.delivermedia.com or call (800)377-4683 to speak with a marketing expert today.